Physics
Faculty of Science
- Subject: Physics
A. Physcis News
The Nobel Prize in Physics 2022
B. Panel member (2022 - 2023)
Panel Head:

Mr. Lee Shun Hang (MPhil. in Physics, MSc. in Mathematics)

Member:

Dr. Cheung Hoi Kit (PhD. in Physics)

Technician: Mr. Sham Pui Leung
C. Purposes
Cultivating students' interest in Physics and their appreciation in the simplicity and elegance of the laws of Physics.
Enabling them to acquire the knowledge of physical principles and to apply them to solve both theoretical and practical problems.
Developing students' skills such as problem solving, data analyses, scientific investigation, and scientific communication.
Developing students' awareness of relating Physics to daily-life issues.
D. Activities carried out
F.5 Physics students stargazing camp
Stargazing is a simple way to bring science alive for students and share with them the beauty of the natural world. Every year, our F.5 Physics students will have a chance to participate a stargazing camp. Through the activity, students are able to have more learning experience.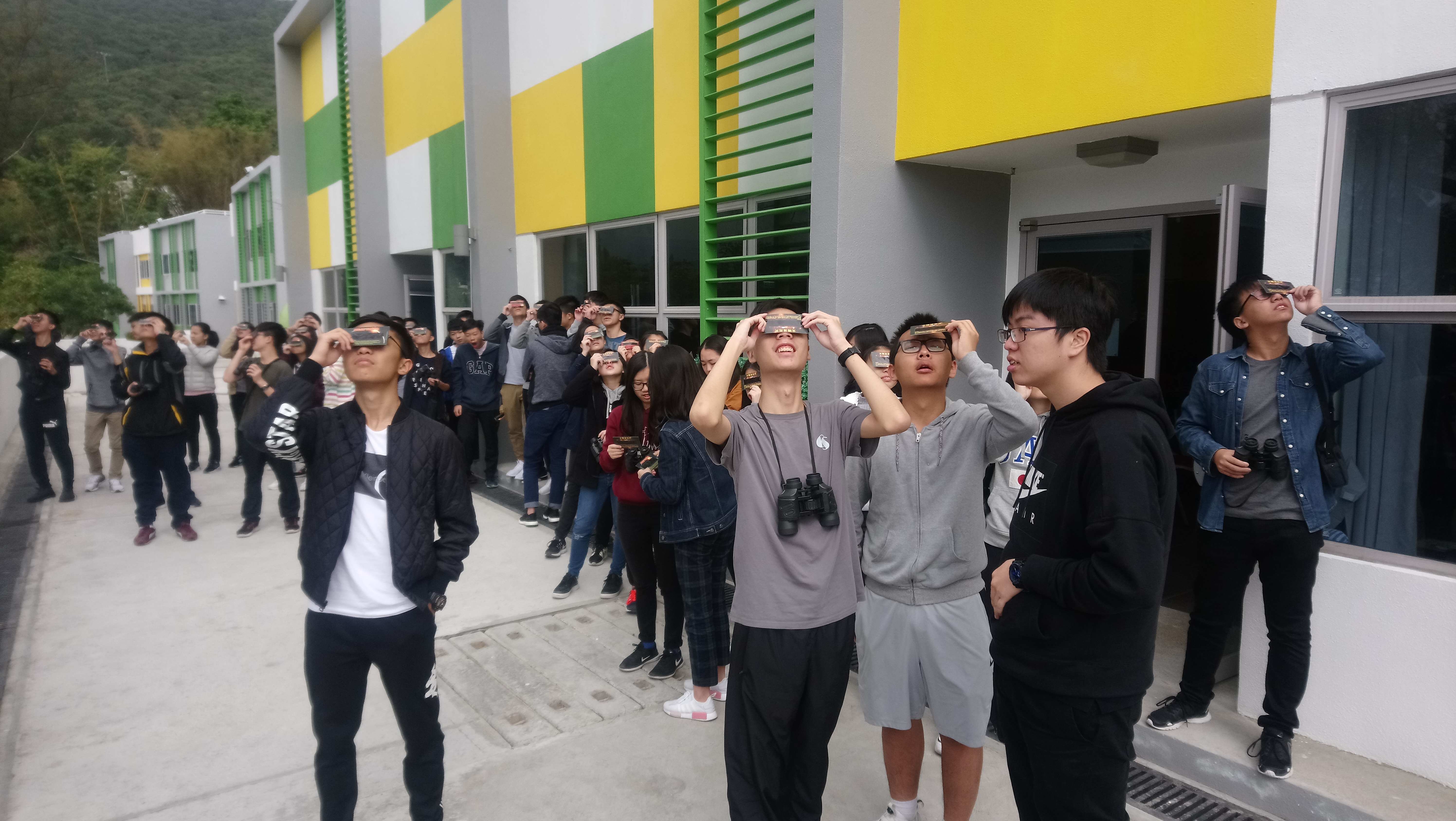 Lam Woo students won the SciPOP Science Presentation Contest 2017
The SciPOP Science Presentation Contest, co-organised by the Hong Kong Science Museum, Faculty of Science, The Chinese University of Hong Kong and EDB, was successfully held on 22 May. 2017. Our students 5D Siu Hin Kiu, 5D Chan Tung Hoi Peter, 5E Cheung Fu Chuen and 5E Fong Tsz Lo won the Champion.
They have given a ten minutes presentation to introduce the formation of absorption lines in the stellar spectrums. These "fingerprints" can be compared to the "fingerprints" of atoms collected in laboratory, and are thus used to identify the atomic components of stars. They have also shown how to use a DVD or VCD to make a simple spectrometer to observe the spectrum of daily life objects.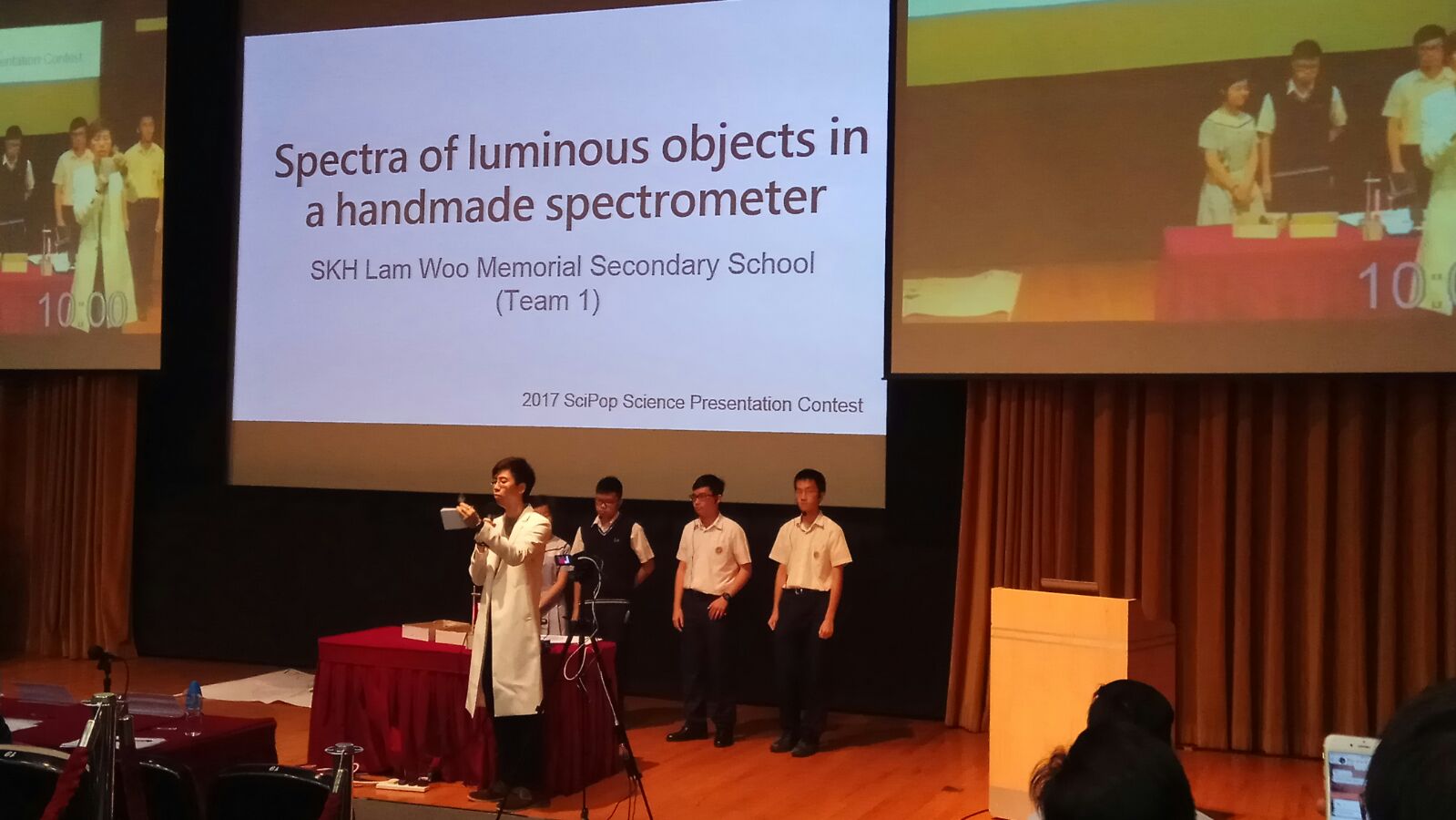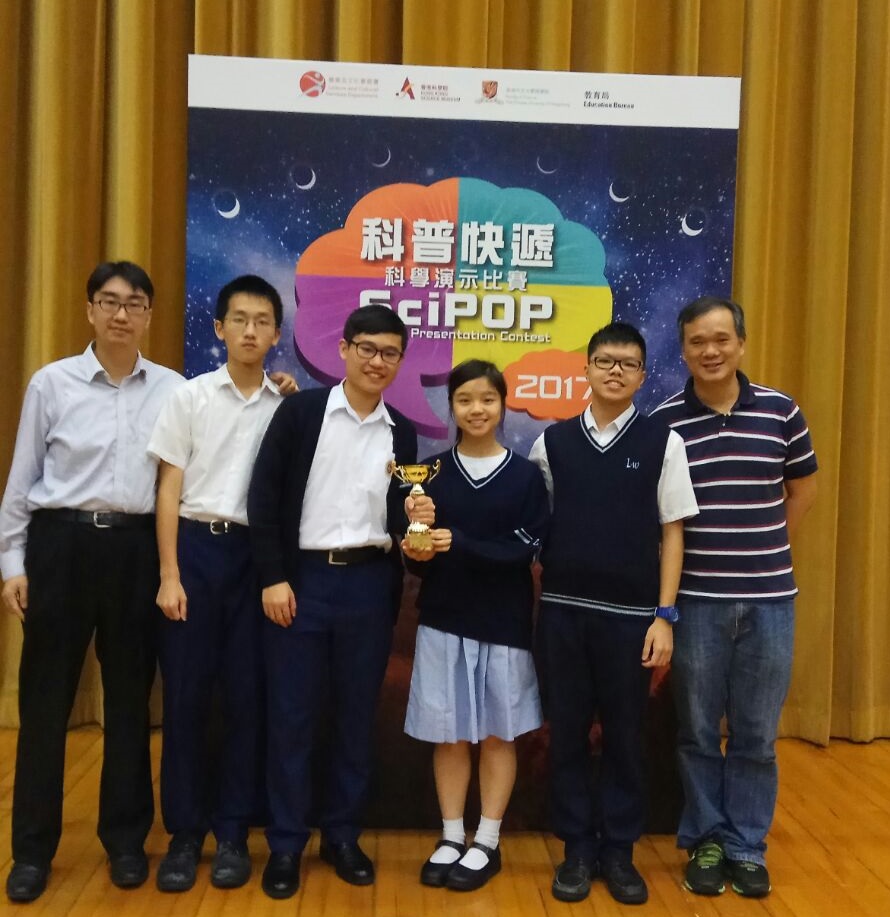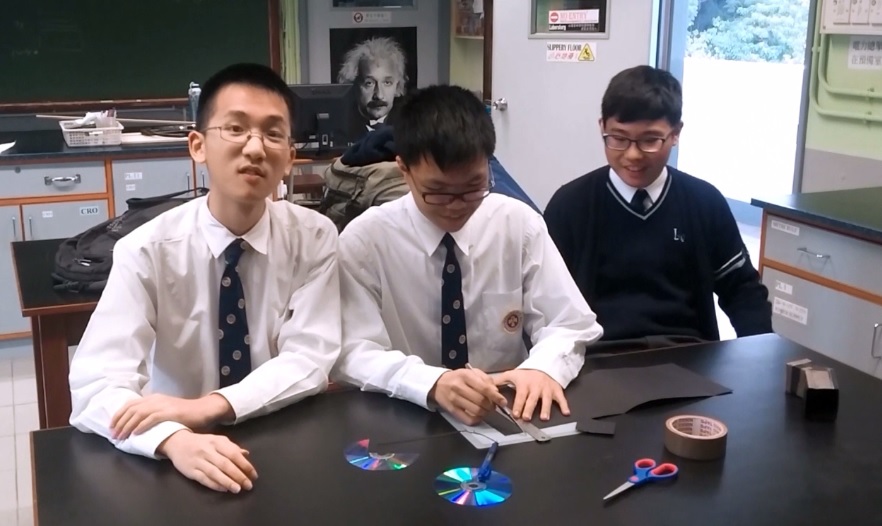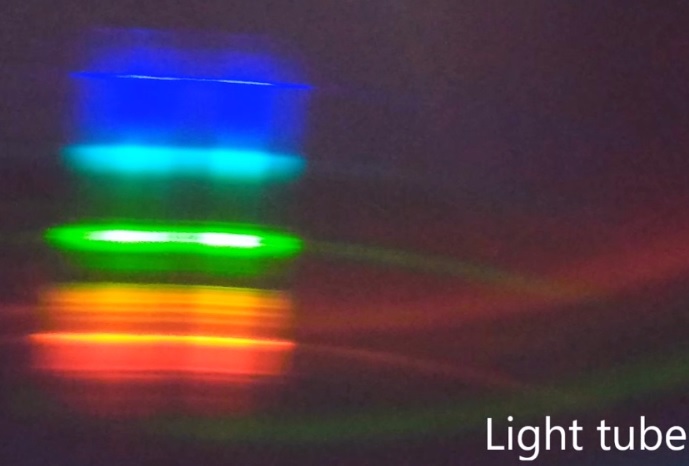 The spectrum of light tube shown by the hand-made spectrometer.
The excellent performance of our students was highly praised by the professional adjudicator and they are entitled to join the "Young Scientists Study Tour 2017" to visit renowned research institutes of Earth and planetary sciences in the USA during Auguest, 2017.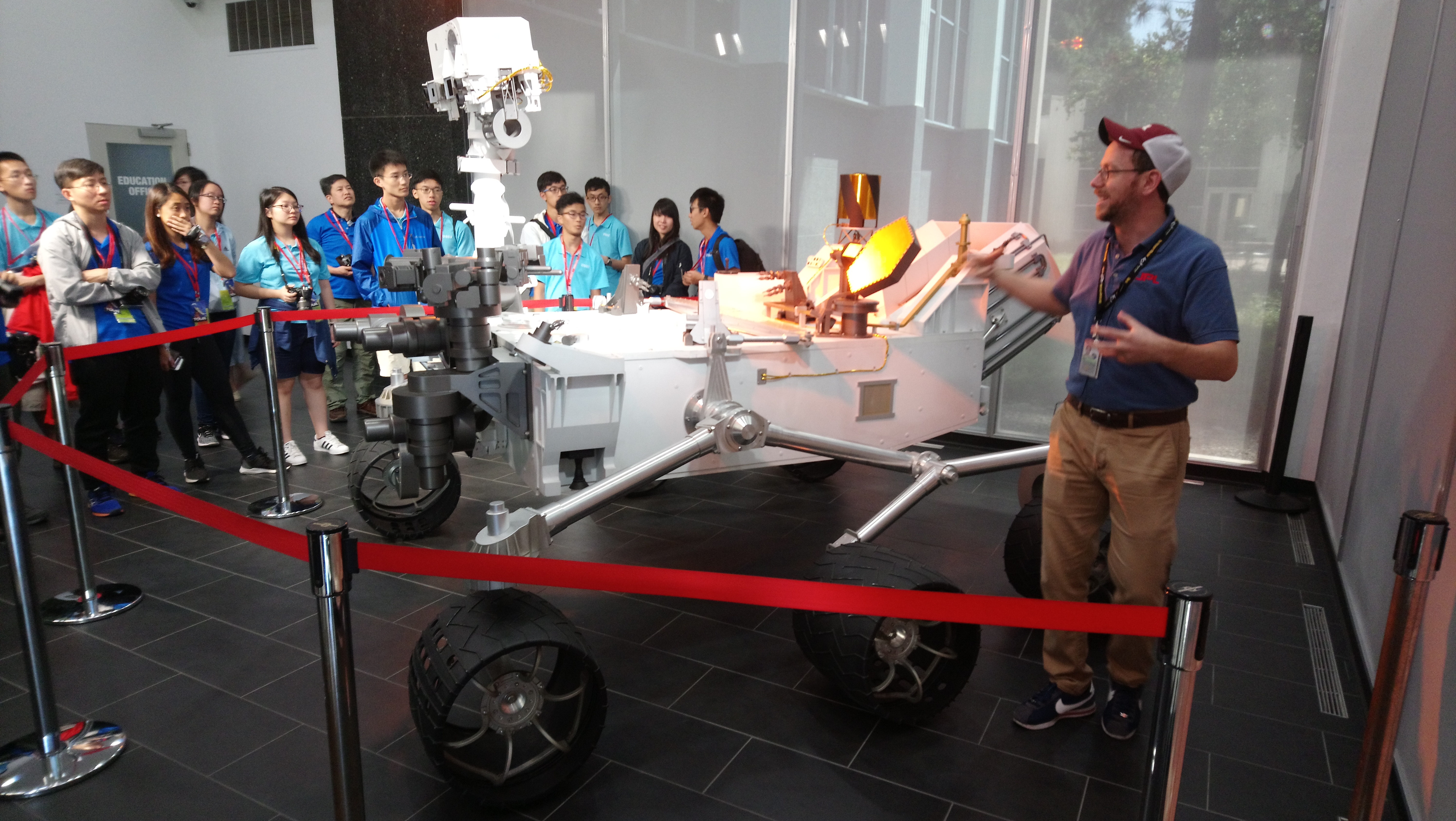 Visitng NASA Jet Propulsion Laboratory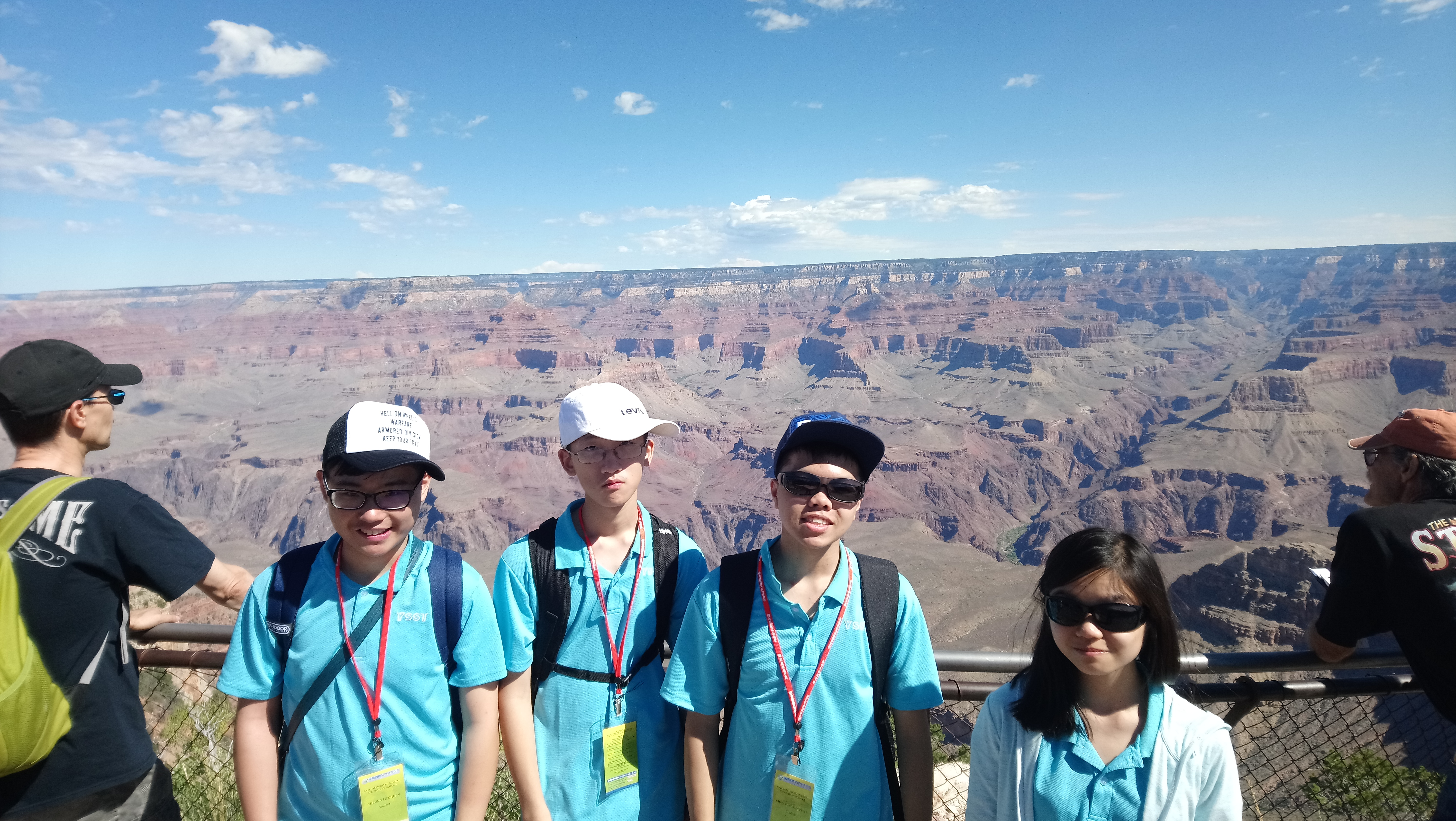 Visiting Grand Canyon


Solar Eclipse Observation
School-based enrichment programs for high achievers in F.2 - F.4 students
We have invited experienced tutors to offer enrichment programs for F.2 - F.4 high achievers. If you are in interested in Physics. Come and join us!
Participated in the Hong Kong Physics Olympiad competition, Pan Pearl River Delta Physics Olympics competition, Online Bridge Design Competition, Hong Kong Fun Science Competition
Every year, our studnts get encouraging results in varies physics competitions.