Major Concern 1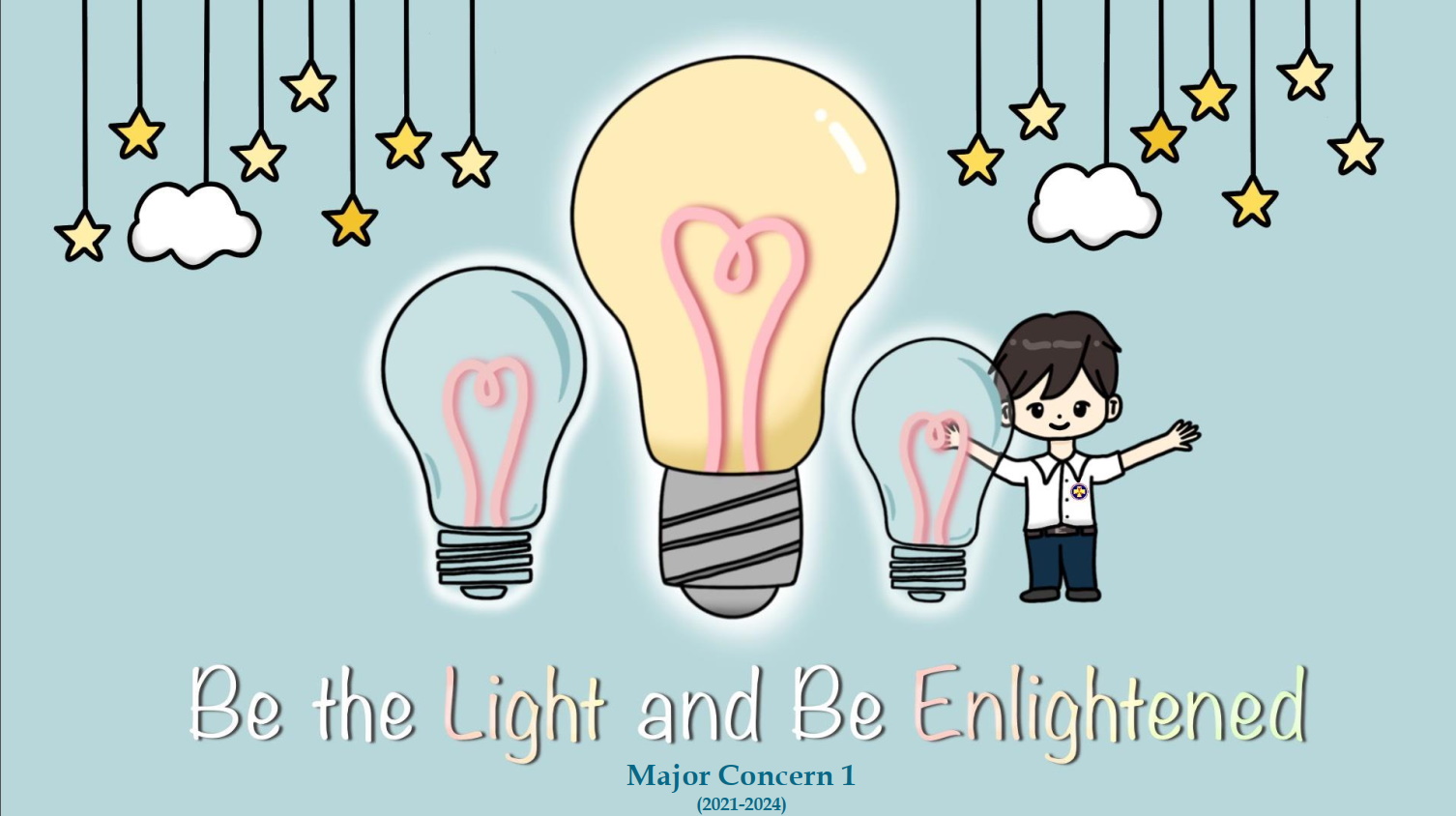 Poster design: 2022/23 3D Chu Ching Yan
The slogan of our school's Major Concern 1 (2021-2024) in Learning and Teaching is "Be the Light and Be Enlightened"
We envision growth among both students and teachers by enlightening and empowering them through various opportunities.
For students, we will introduce General Education covering a splendid array of themes, STEM workshops to be held in our new STEM room and many other stimulating programmes to promote students' passion in learning, offering a conducive environment to unleash the potential of students. As for teachers, staff development, professional exchange and holistic reviews of our pedagogy will equip us with the latest pedagogical knowledge to facilitate learning and teaching in light of the waves of paradigm shift.