Economics
Faculty of P.S.H.E.
- Subject: Economics
Member: (2022 - 2023)
Ms. Ng Ka Kei (Panel Head)
Mr. Lee Ka Wai
Objectives:
1. Knowledge and understanding
Students will develop knowledge and understanding about:
(a) economic terminology and concepts, as well as elementary economic theories;
(b) basic economic problems faced by every individual and society, and alternative approaches to tackling these problems;
(c) the considerations and forces underlying the economic decisions that need to be taken by individuals, firms, institutions and governments;
(d) the interactions of different economic sectors; and
(e) the Hong Kong economy and its relationship with the economies of other parts of the nation and the world.
2. Skills
Students will develop skills to:
(a) interpret economic information presented in verbal, numerical or graphical form;
(b) apply their economic knowledge to a variety of problems and issues in a range of economic contexts;
(c) analyse information through the use of economic concepts and theories;
(d) evaluate information, arguments, proposals and policies from different economic perspectives and make informed judgements; and
(e) communicate economic ideas and informed judgements, in a clear, logical and appropriate form.
3. Values and attitudes
Students will develop values and attitudes so that they may:
participate as informed persons in the discussion of economic issues and decision making; and
become active and responsible citizens and contribute to the well-being of the local community, the nation and the world.
Events:
1 HSBC Visit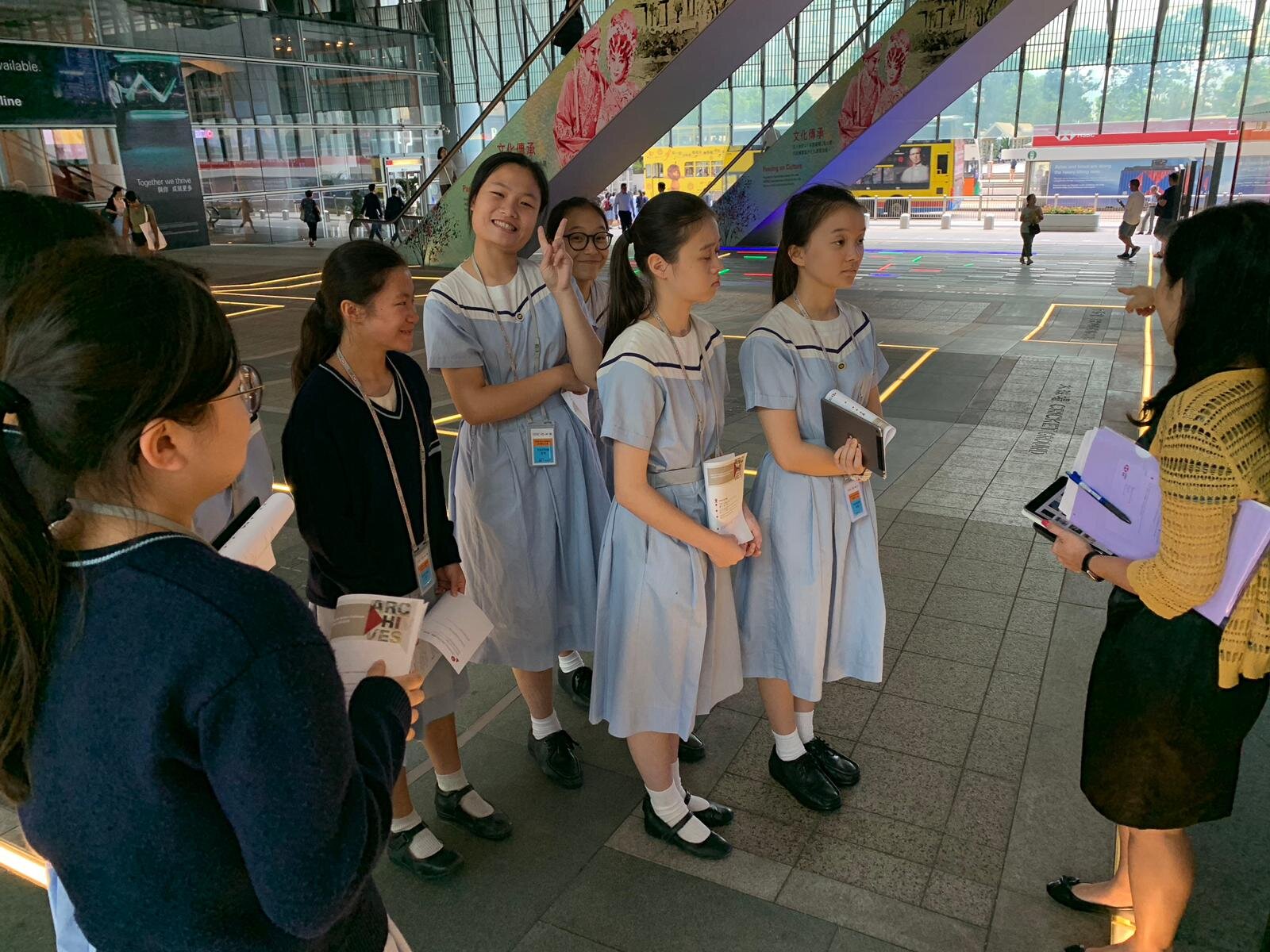 A group of F4 students visited the HSBC Archives to learn about the bank's rich history, and its contributions to the economic and social development of Hong Kong. During the guided tour, students were given the opportunity of immersing themselves in HSBC's colourful history by exploring an impressive business and arts collection that included such artifacts as letters, photographs, banknotes and architectural drawings. For more photos, please click here.
2 Financial Education Workshop
27 F.6 economic students took part in a financial education workshop organised by Hong Kong Deposit Protection Board. Participants enjoyed online seminars while acquiring knowledge of the importance of the banking system's stability on national security. For more photos, please click here.
3 Financial competition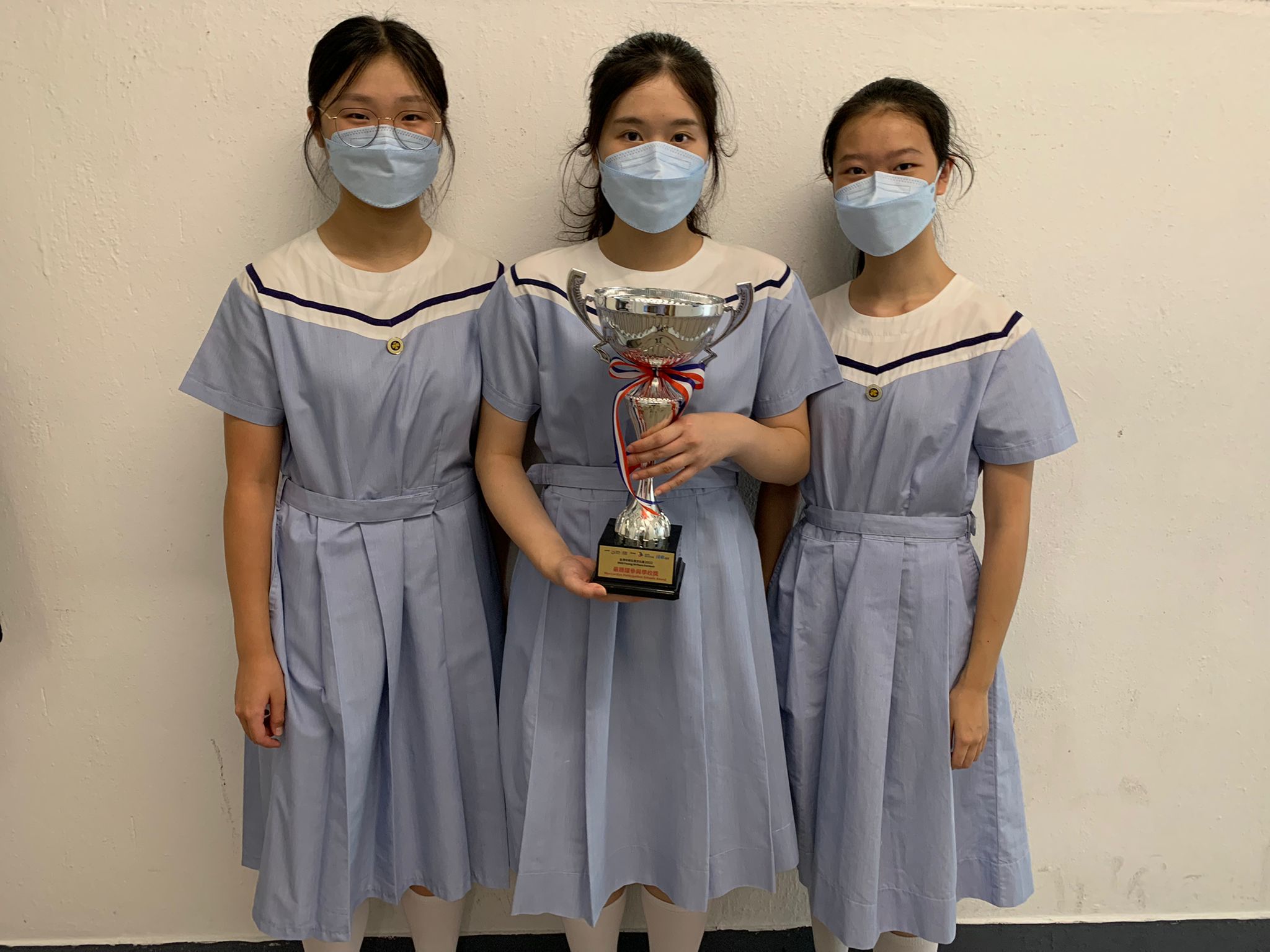 Co-organised by the IFEC, the Education Bureau and HKEJ Education, "Invest in Yourself" Young Writers Contest invites secondary students to present their financial management skills and knowledge through writing, while enabling them to invest in themselves by understanding how financial management and good planning can help them to attain life goals. Our school received the Most-active Participation Schools Awards in 2022.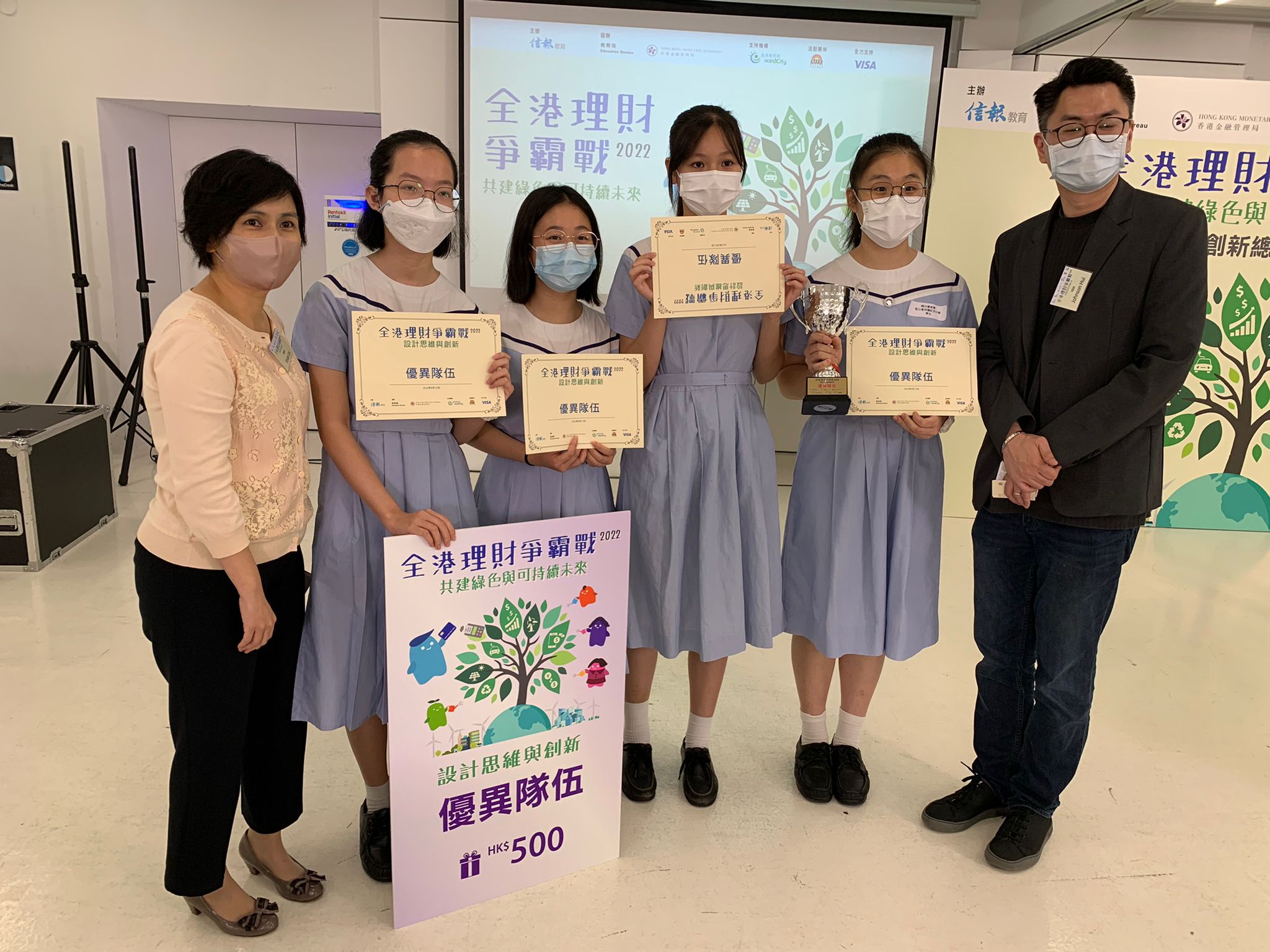 Hong Kong Financial Literacy Championship 2022 was hosted by the Education Bureau and the Hong Kong Monetary Authority and stakeholders, the design thinking challenge helps secondary students to learn about green and sustainable finance and the value of prudent financial planning.
4 students have received the merit award.
4 Student Publication
Students' articles have been published in various books, journals, magazines and newspapers. Here are some examples.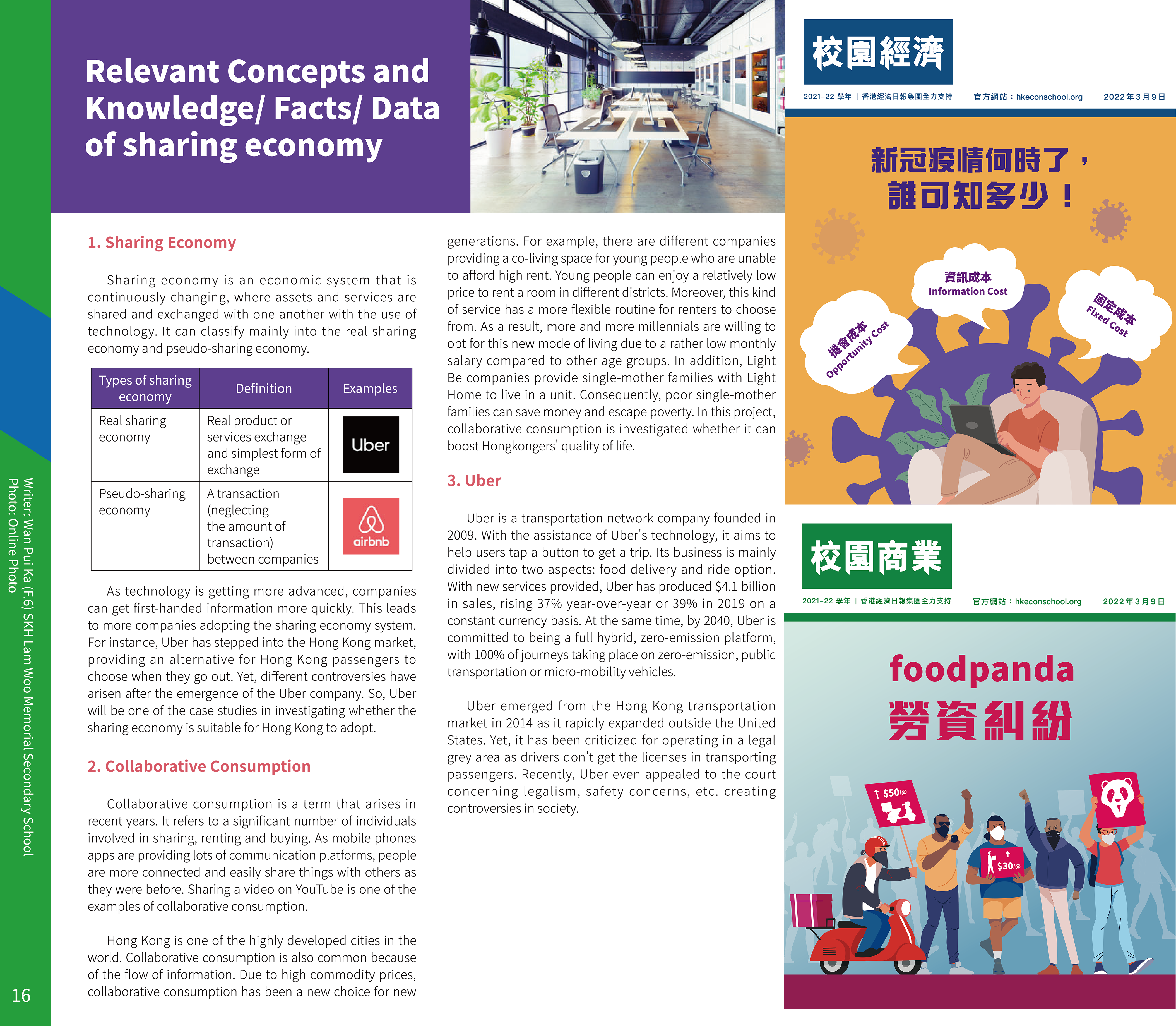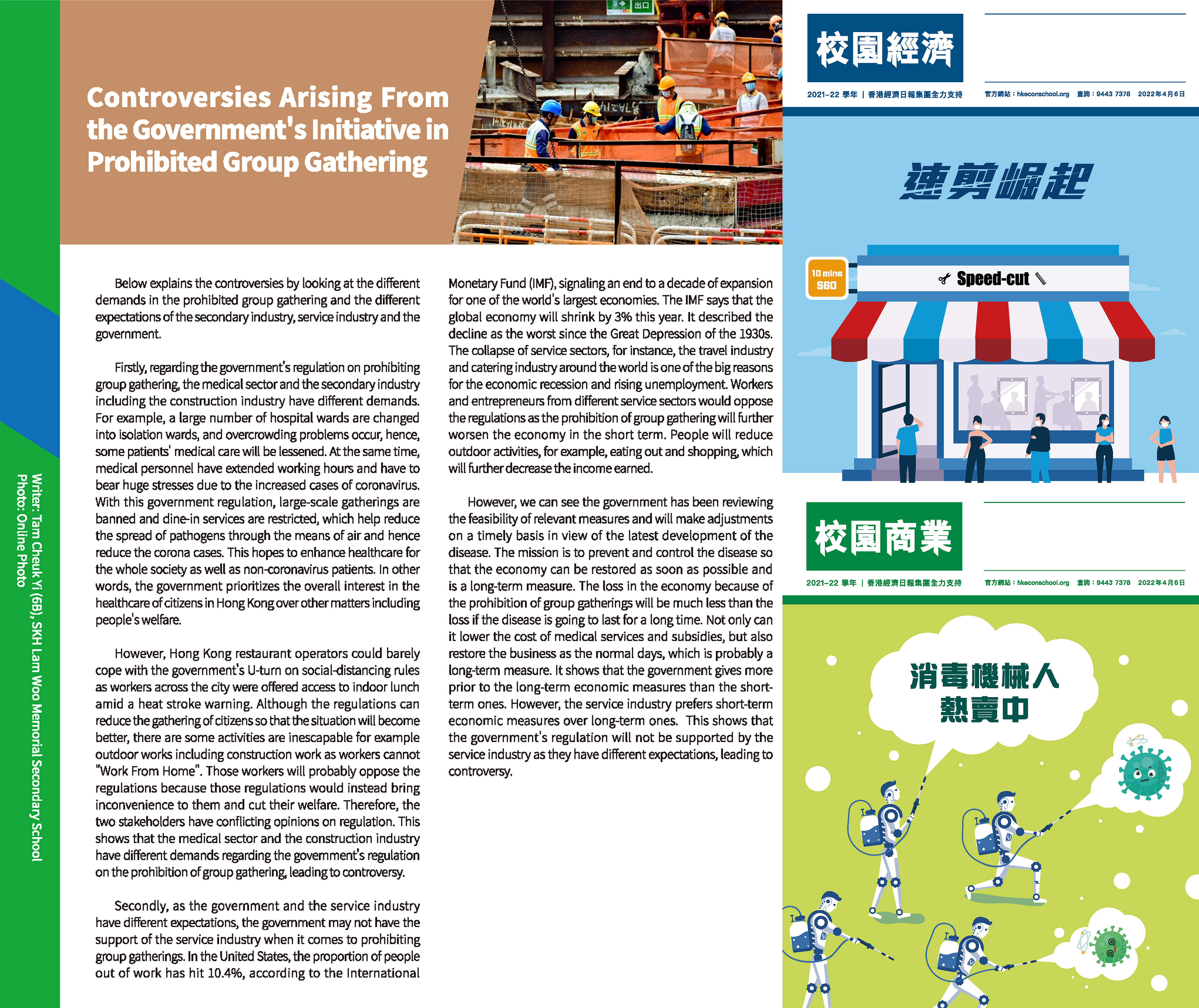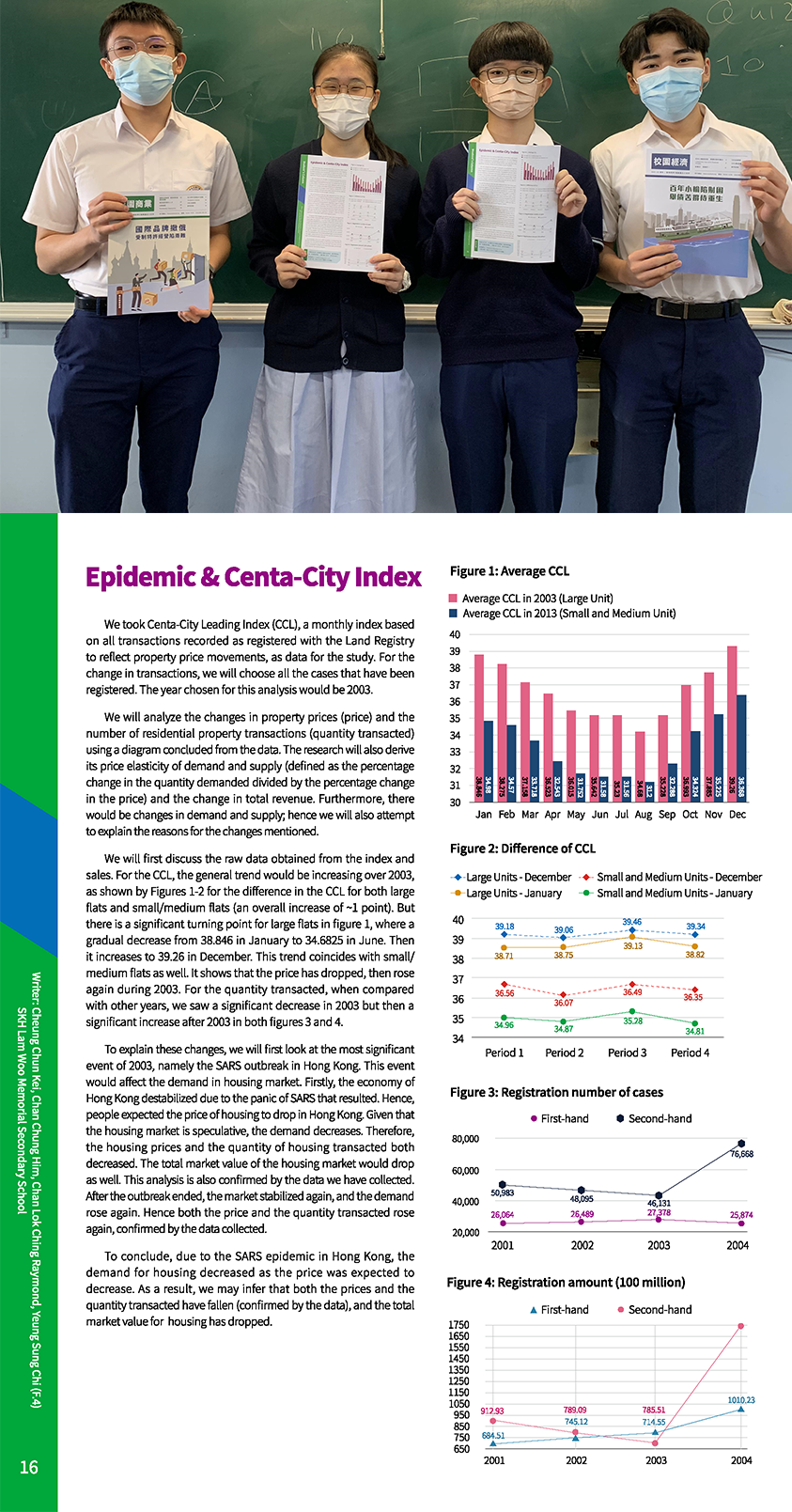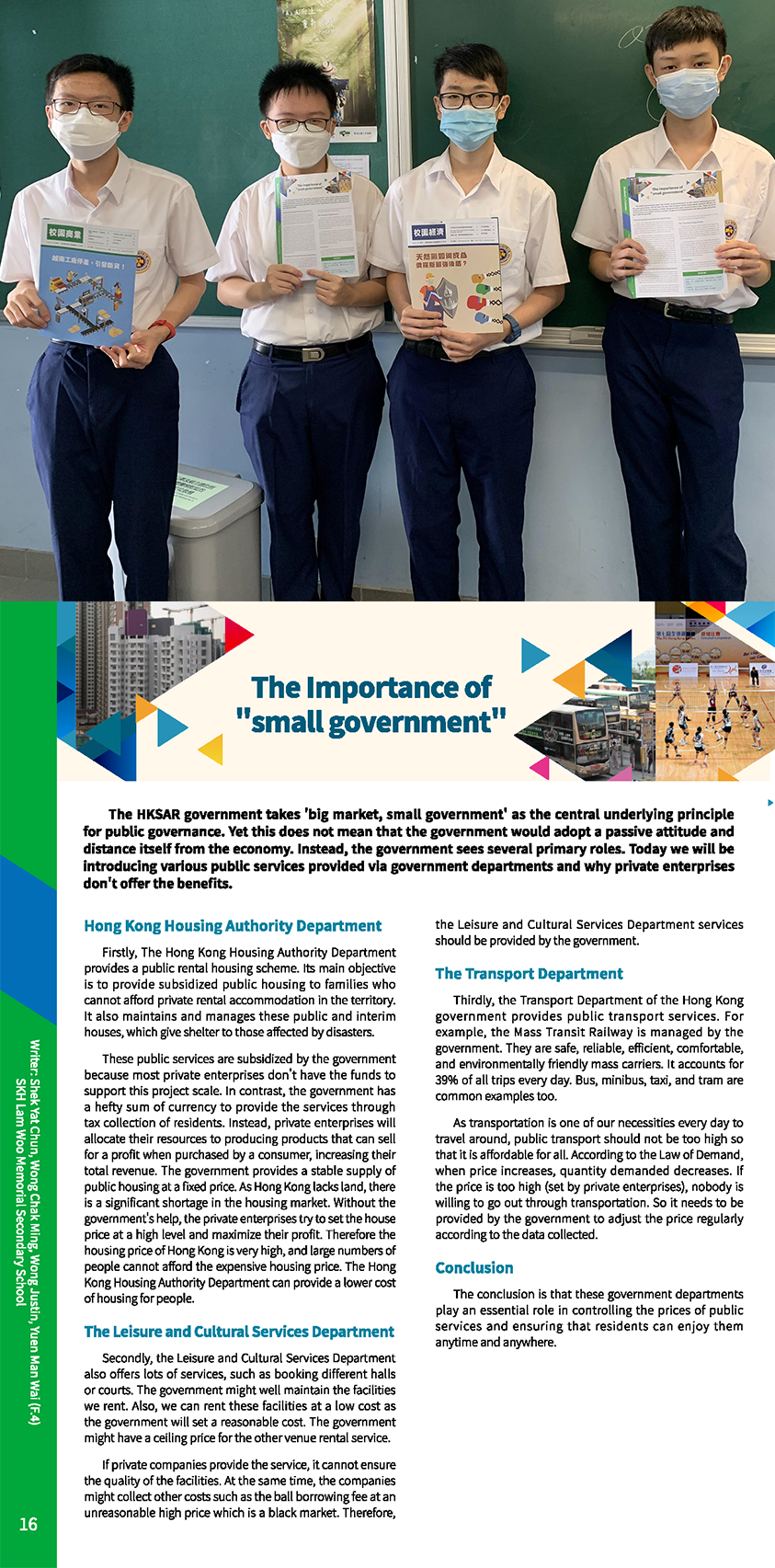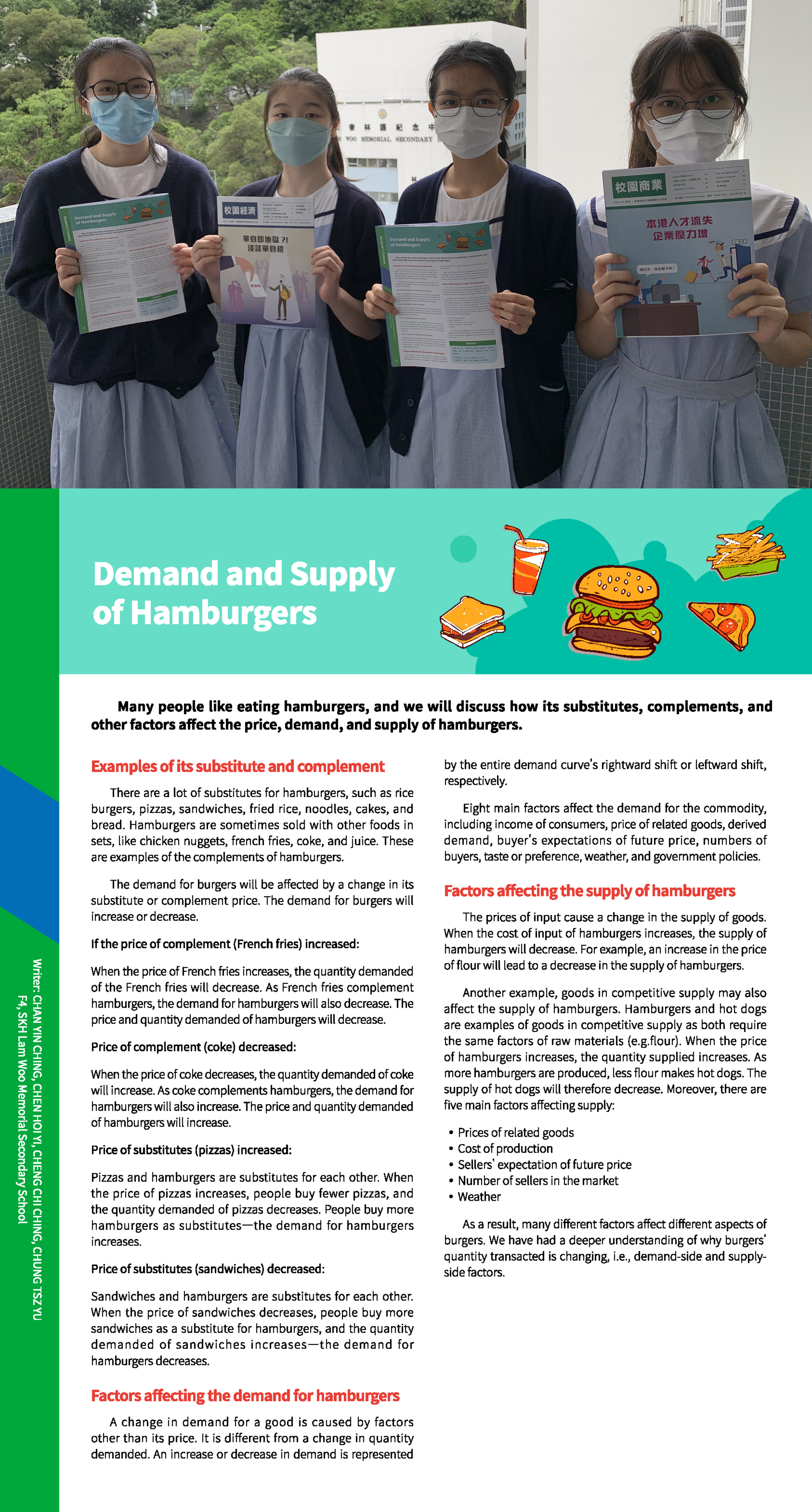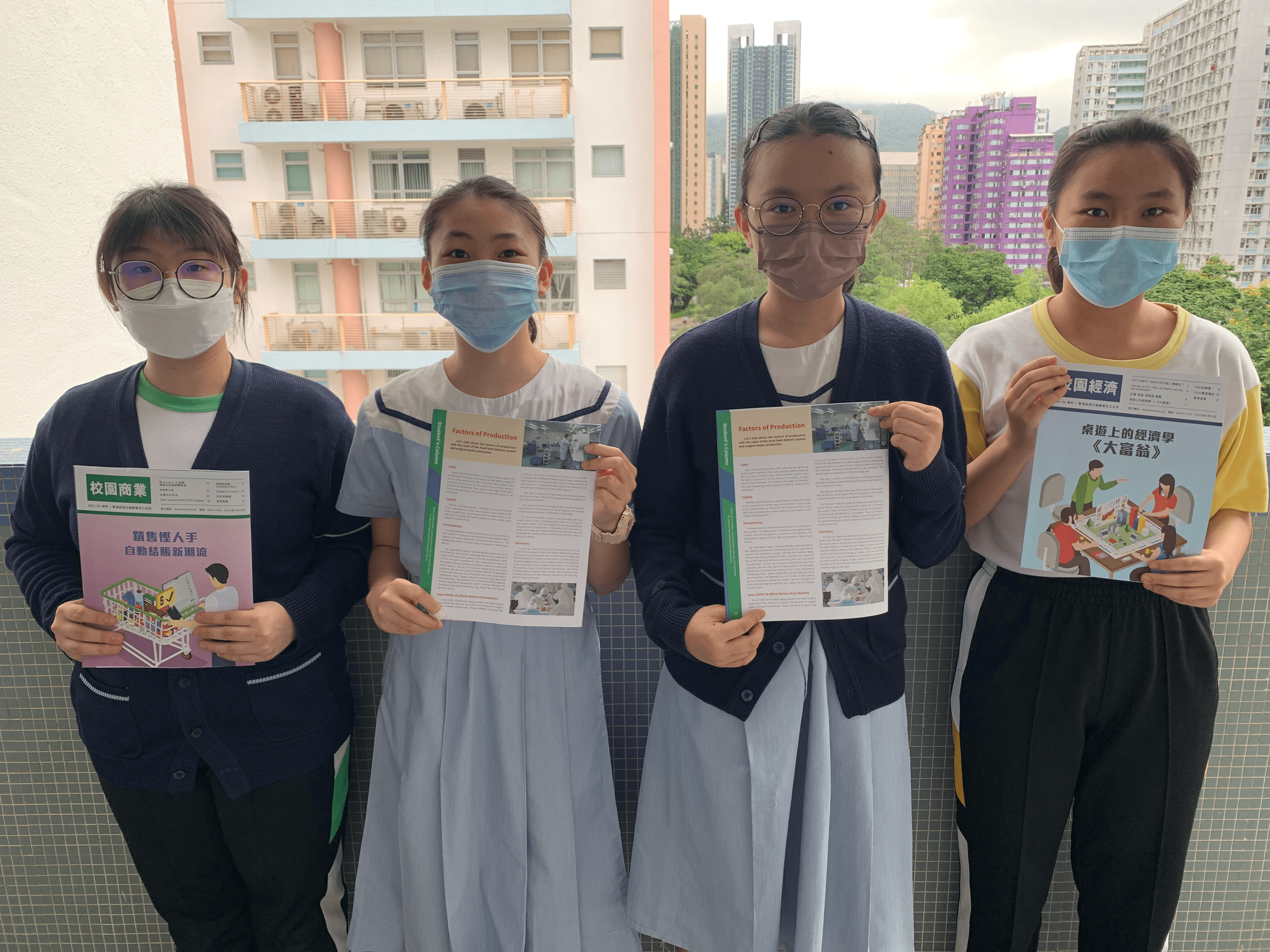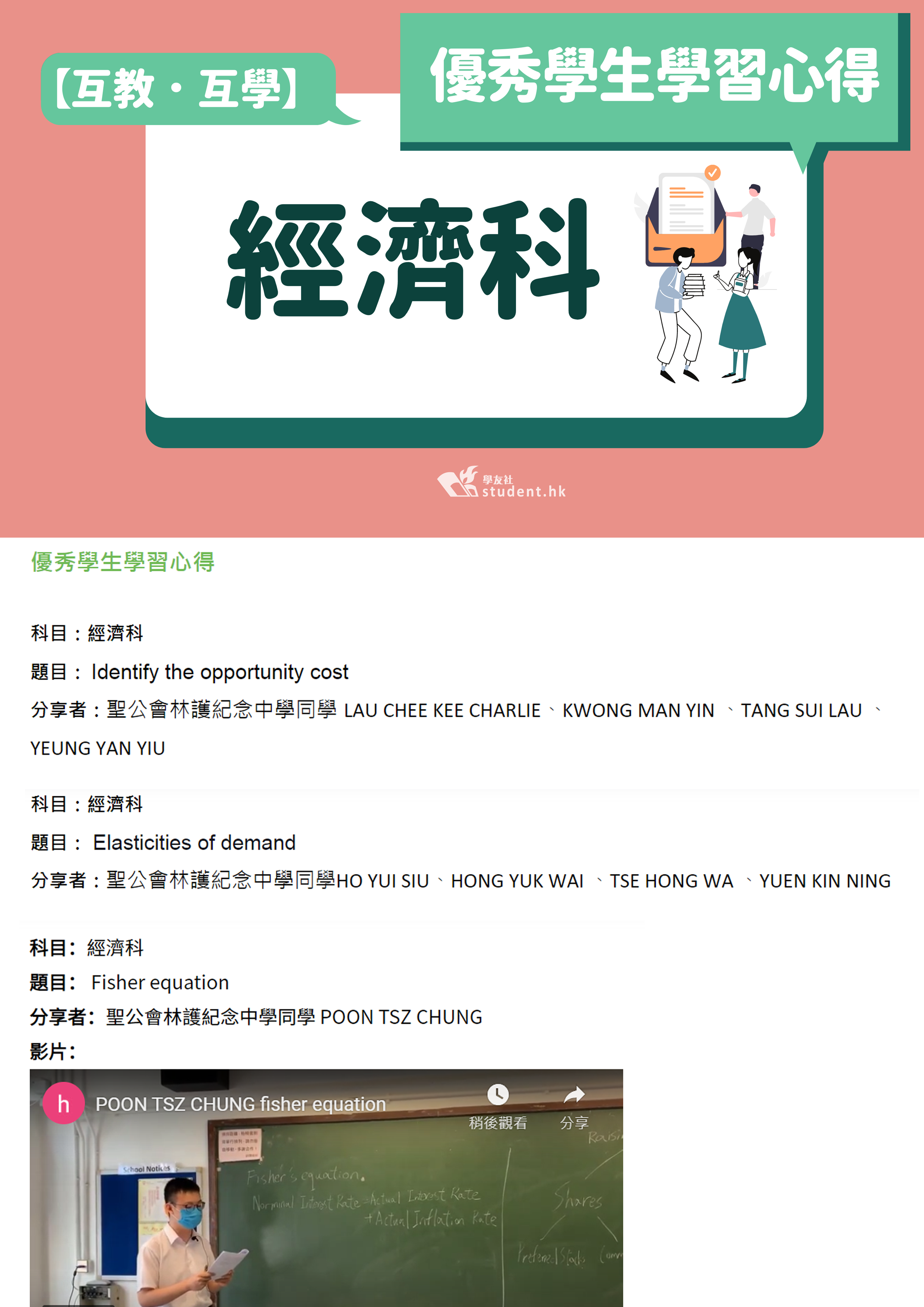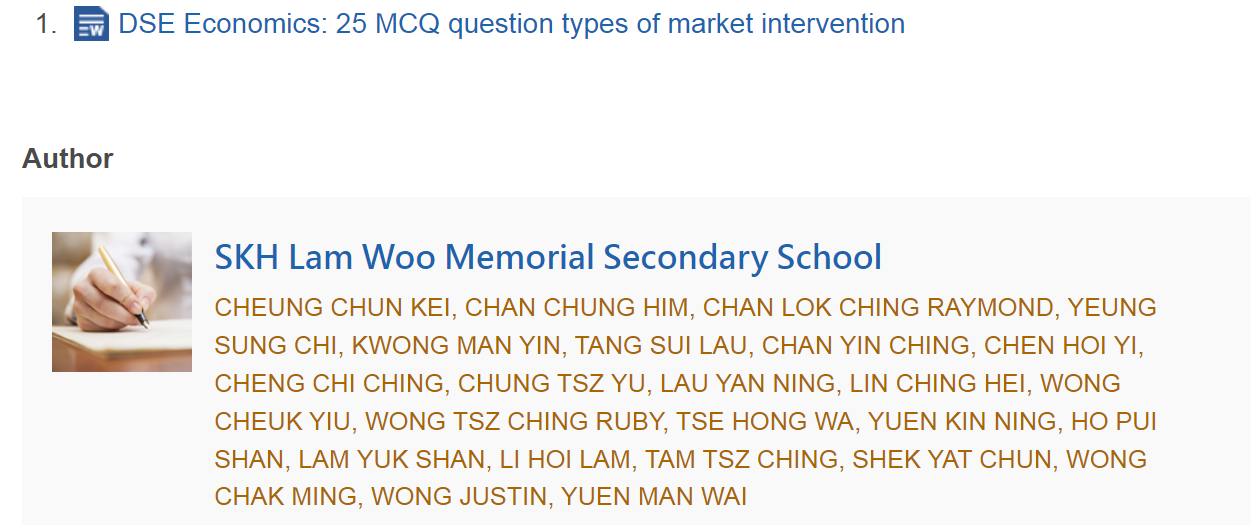 Useful Links
Hong Kong Monetary Authority
https://www.hkma.gov.hk/eng/index.shtml
Census and Statistics Department
https://www.censtatd.gov.hk/home.html
Economist Magazine
Bloomberg
https://www.bloomberg.com/asia