Principal's Message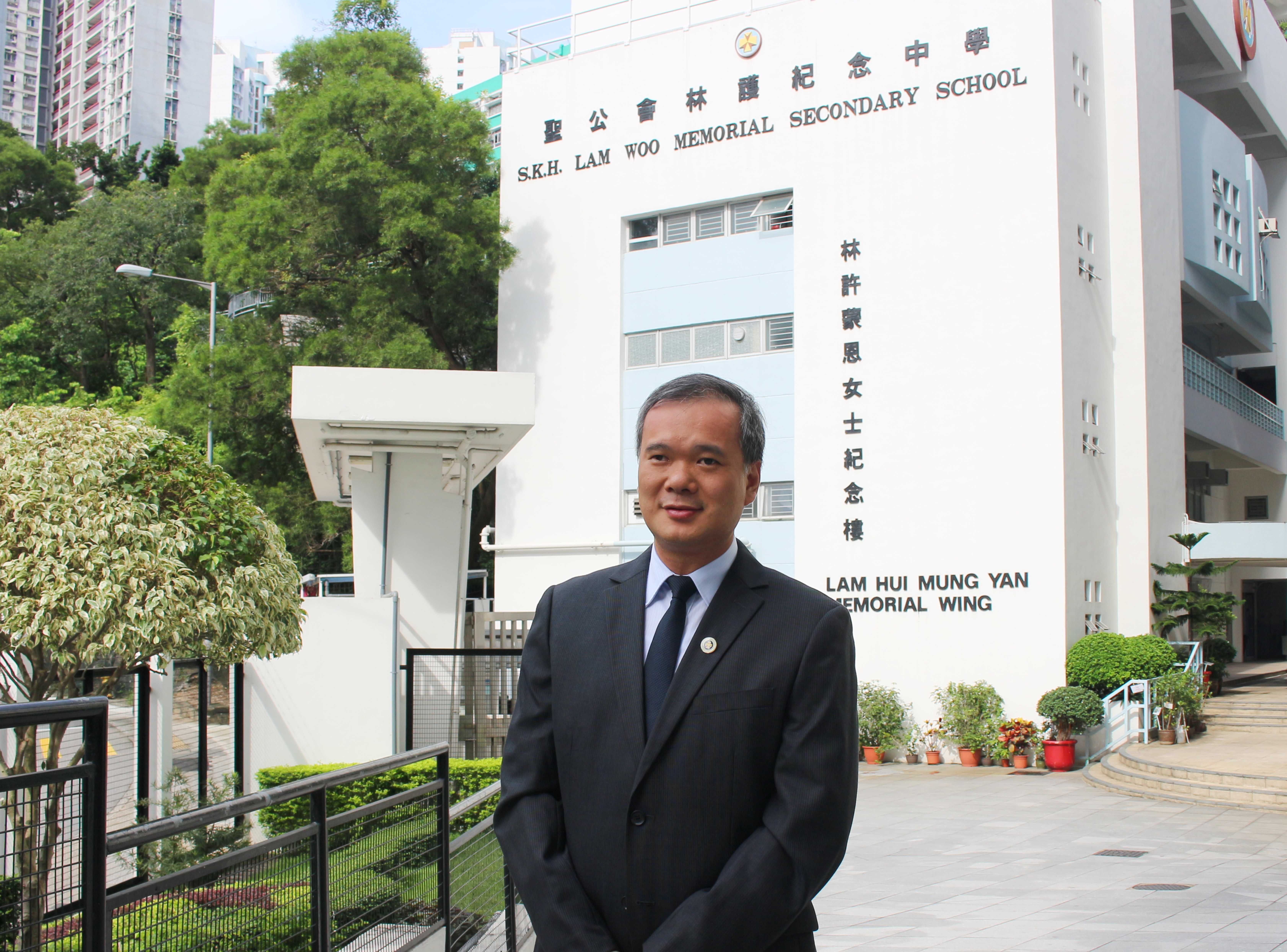 A warm welcome to the Lam Woo website. The school strives to offer vibrant curricula for our students to pursue academic excellence and to help them flourish.
Believing all Lamwooers are gifted, we hope to provide them with warm and supportive school life and a platform for students with different talents and characters to excel. The school is going to implement a new three-year work plan (2021-2024) which can be summarized as the two themes "Be the Light and Be Enlightened" and "With Love, We Shine".
Be the Light and Be Enlightened
For academic development, we shall set up a talent pool by matching students with programs requiring different interests and specialties. At the same time, we shall revise the F.5 curriculum and provide a variety of interesting programs to enrich their learning experience. Besides, there will be T-talks, enrichment programs, remedial classes and STEM programs to cope with the various learning needs of all students.
With Love, We Shine
For nurturing characters, teamwork, leadership and growth mindset, we will provide students with more opportunities to learn globally concerned issues and to serve the school and community through The Academy for the Elderly, Kids4kids Fund, ARCH Community Outreach, Chatteris Education Foundation and some school teams. A variety of programs will be conducted through form and whole school assemblies to enhance moral education and LAMWOOER spirit, including but not limited to leadership, empathy and responsibility.
We are looking forward to a great year full of wonderful learning experiences for students. We understand there are always challenges ahead, but with a growth mindset, determination and joint efforts, we are confident that we can work through all that comes our way.
Cheng Hong Yung