Principal's Message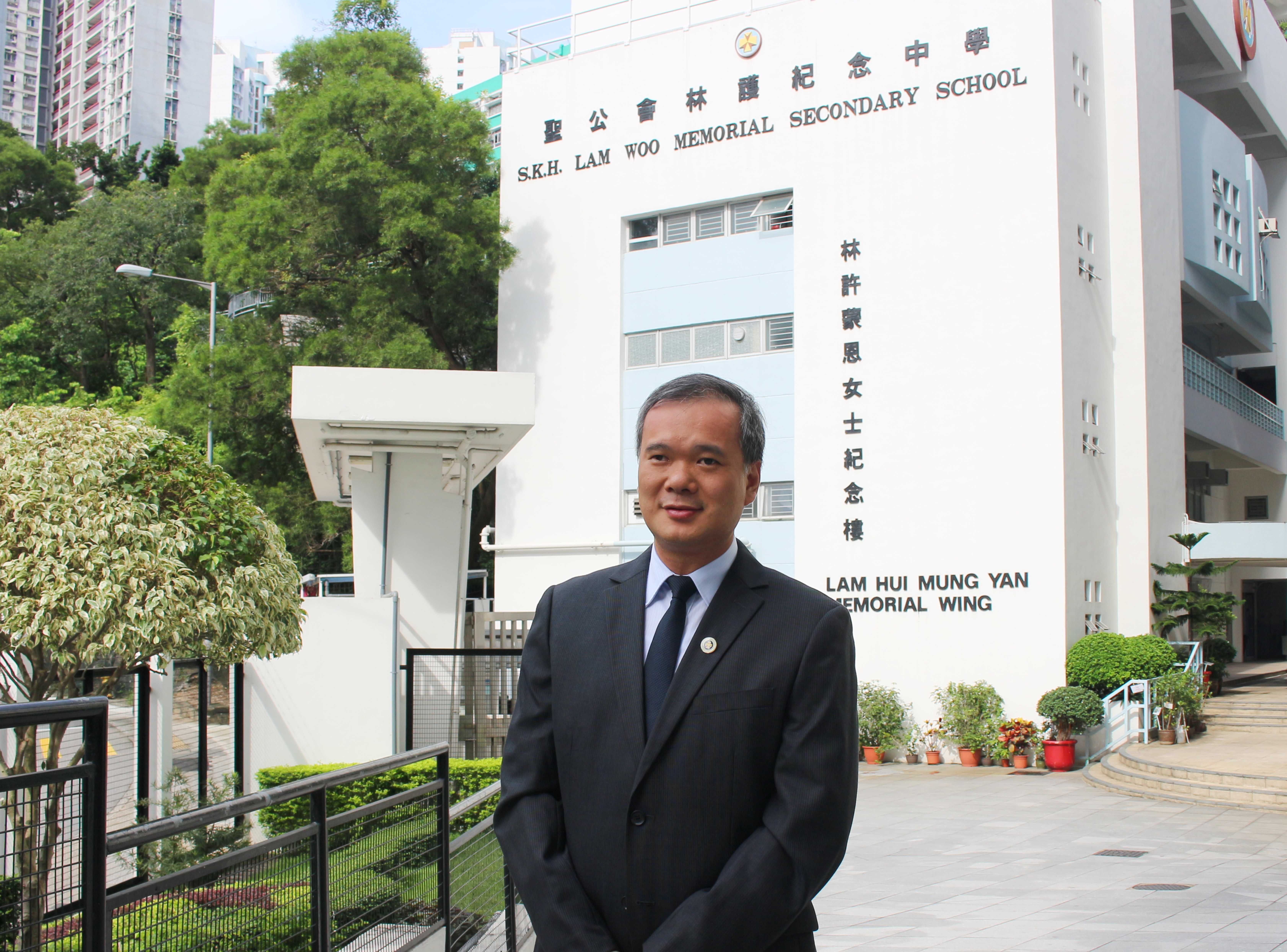 A warm welcome to the Lam Woo website. We aim at being a school that provides quality education in Hong Kong. With a significant portion of our students from humble backgrounds, Lam Woo offers a rich and stimulating environment for them to pursue academic excellence and develop their flourishing personality.

As Lam Woo approaches its 50th anniversary, we are moving to a new stage. It is of utmost importance that we continue to strive to accomplish our school vision. That is, to develop the potential of our students and empower them to become future leaders, by providing them with relevant, varied and beneficial educational initiatives and experiences.
We keenly hope to develop our school into a learning institution that
nurtures students as future leaders and responsible citizens, contributing to global and local communities;
cultivates in students Christian values, a serving heart, and the drive for excellence;
inspires in students a passion for knowledge and life.
Our Students Union, prefect team, house system, sport and music teams etc. have built a systematic approach towards nurturing leadership of LAMWOOERS.

Our parish church, HKSKH Crown of Thorns Church, and the school together offer our students a variety of opportunities to develop spiritually.

In the same vein, as Christ "did not come to be served, but to serve (Matthew 20:28)", we actively engage our young people in various social service programs to grow in them a "servant's heart". We believe that a person who does not have the heart to serve a greater community cannot be a true leader.

The school strives to broaden the horizons of LAMWOOERS through extensive exchange programs, study tours, school-based NET scheme and associated activities, sharing from invited speakers from wide-ranged backgrounds for form-based assemblies, overseas competitions etc.

Let us together make learning at Lam Woo a special experience.

Thank you for visiting the website.



Cheng Hong Yung
Principal

1st September 2020