Liberal Studies
Faculty of P.S.H.E.
- Subject: Liberal Studies (2022 - 2023) F.6
Citizenship and Social Development (2022 - 2023), F.4, F.5
Life and Society (2022 - 2023), F.1 - F.3
A. Panel Members:
Ms. Lee Lai Li (Department Head)

Ms. Law Lai Shan (Subject Coordinator of Citizenship and Social Development)
Ms. Tsang Ying Ying (Subject Coordinator of Life and Society)

Mr. Lee Ka Wai

Ms. Leung Bik Kim

Mr. Ng Wai Man
B. Purposes
To enhance students to develop multi-perspectives on current issues in different contexts.

To develop a range of thinking skills for life-long learning.

To help students to develop positive values and attitude towards life.

To further broaden students'international perspectives, helping them connect knowledge across different subjects, developing their critical thinking skills and teaching them to analyse contemporary topics in a rational manner through studying important topics related to Hong Kong, the nation and global developments.

To nurtur

e students become responsible citizens of our society, country and the world.
C. Implementation:

Life and Society (F.1-3 Curriculum)
Junior Form Life and Society provides opportunities for students to explore issues relevant to their living in a wide range of contexts. The coverage includes contemporary issues, media resources in simpler and easier context. It helps students to make connections among different disciplines, examine issues from a variety of perspectives, and construct background knowledge, relevant vocabulary and cultivate their logical thinking and skills in identifying the causal relationship. Meanwhile, project learning and various generic skills are integrated in the curriculum.
The implementation of project learning as one of the four key strategies in the curriculum reform of basic education to help students to achieve the goal of "learning to learn", has enabled them to develop many skills for conducting enquiries. The open and flexible curriculum framework will be adopted at school as a part of students' learning experience, thus equipping them with generic skills and helping them to connect knowledge from different fields.
Citizenship and Social Development Curriculum (F.4)
We aim to adopt an integrated approach to help students acquire a broad knowledge base and understand contemporary issues that may affect their daily life at personal, community, national and global levels. There are 3 themes for the curriculum, namely, Hong Kong under "One Country, Two Systems", Our Country since Reform and Opening-up, Interconnectedness and Interdependence of the Contemporary World.
Students would also participate a Mainland study tours in 2022-23 subsidised by the Education Bureau (EDB). Providing Mainland study opportunities for students to gain a first-hand understanding of our country and its development. They are required to conduct project learning for the Mainland study tour.
Interschool Professional Exchange (17 Jan. 2022)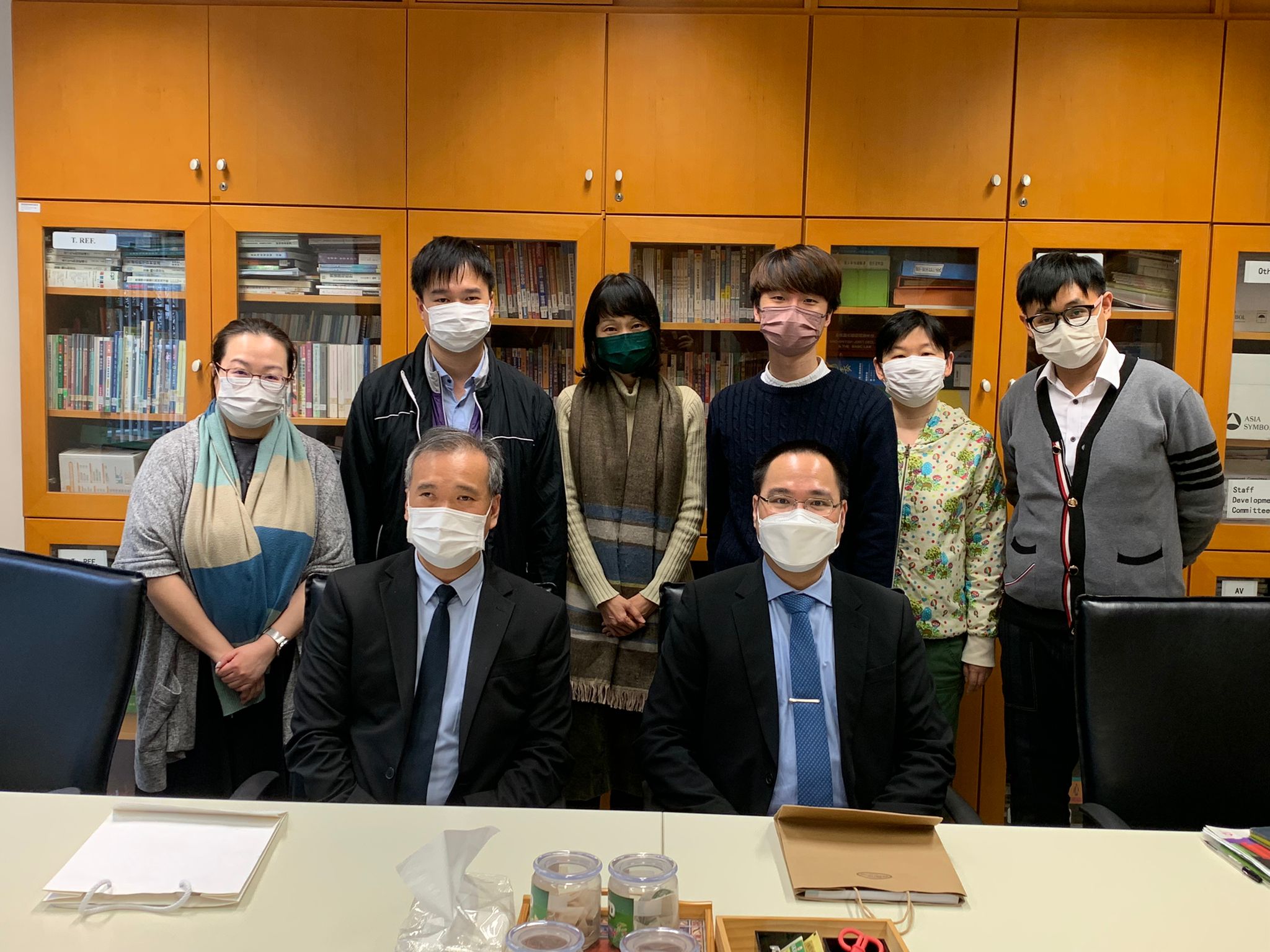 Guests: St Stephen's Church College : Mak Wai Lun (Principal) , C & S Mr Yiu (Panel Head) and Ms Wu (colleague)
Participants: Principal, LLL, KCY, LBK and LKW
Liberal Studies Curriculum (F.5-6)
Senior Secondary Liberal Studies is a response to the community and provides a multi-disciplinary and cross-curricular learning opportunity for all senior secondary students. The curriculum designs helps fostering intellectual ability in general, and develop multiple perspectives that will be of benefit to students in further studies at the tertiary level. Through the enquiry and in-depth discussion, students should be cultivated their civic literacy, social awareness and ability to make informed decisions.
To prepare students for their IES, a LS day designed for F4 students after the post-final examination period. A wide variety of activities, such as visiting to the museums, community visits, heritage tours, etc. will be arranged to cater for students with different interests for their research.
Senior Form students benefit from the sharing sessions led by alumni. Graduates of Lam Woo come back to share their experience and preparation for their DSE. Tutorial classes are also arranged for catering the learner's diversity at senior forms.
D. Photos
LS Day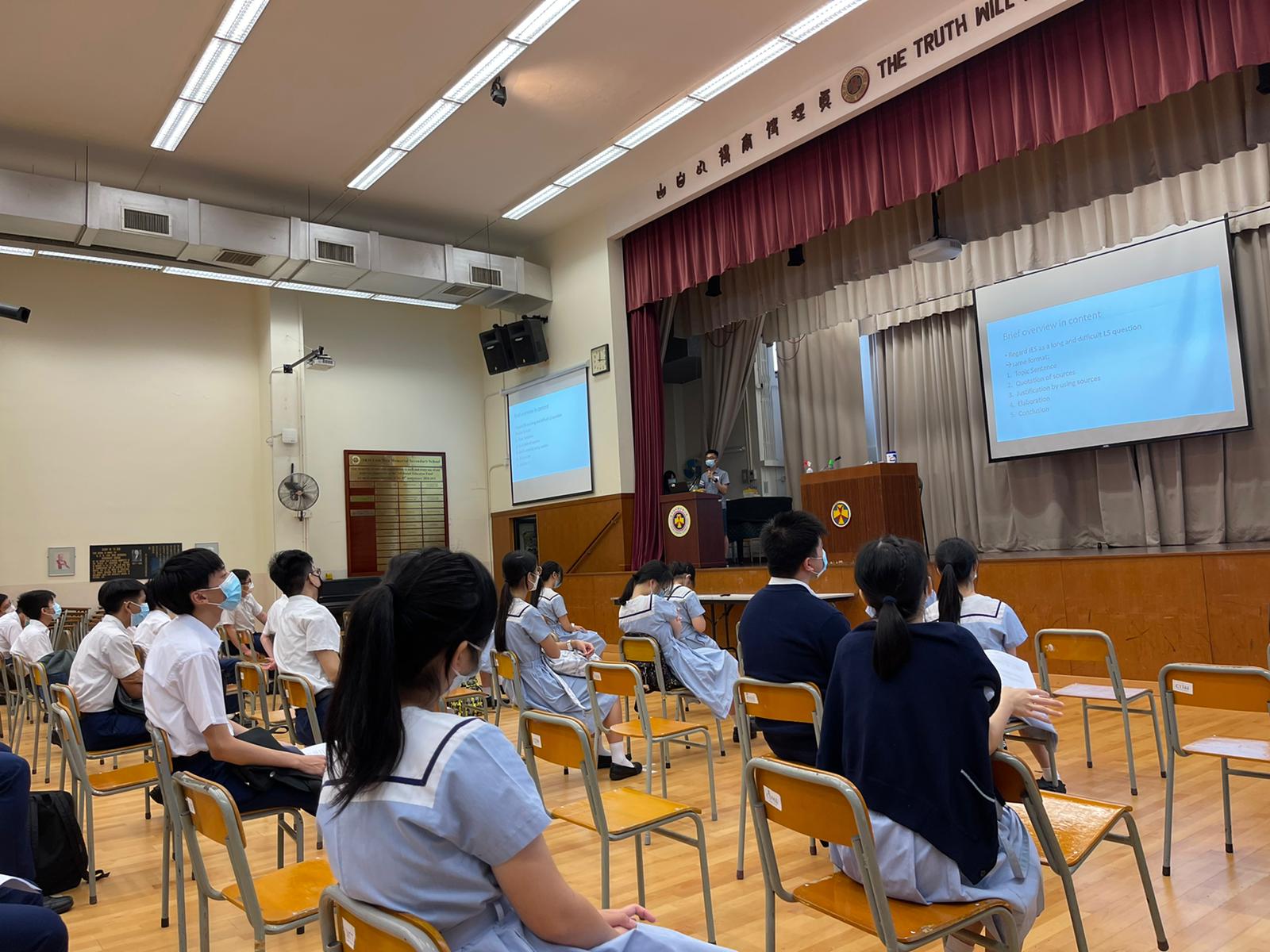 Location: school hall (2021.07.02)
Location: prision cell, Tai Kwun (2019.07.04)
To prepare students for their IES, there was an IES day designed for F4 students after the post-final examination period. A wide variety of activities, such as visiting to the museums, community visits, heritage tours, alumni sharing etc. were arranged to cater for students with different interests for their research. For more photos, please click here.
Low-Carbon Living Online Q and A Competition 2021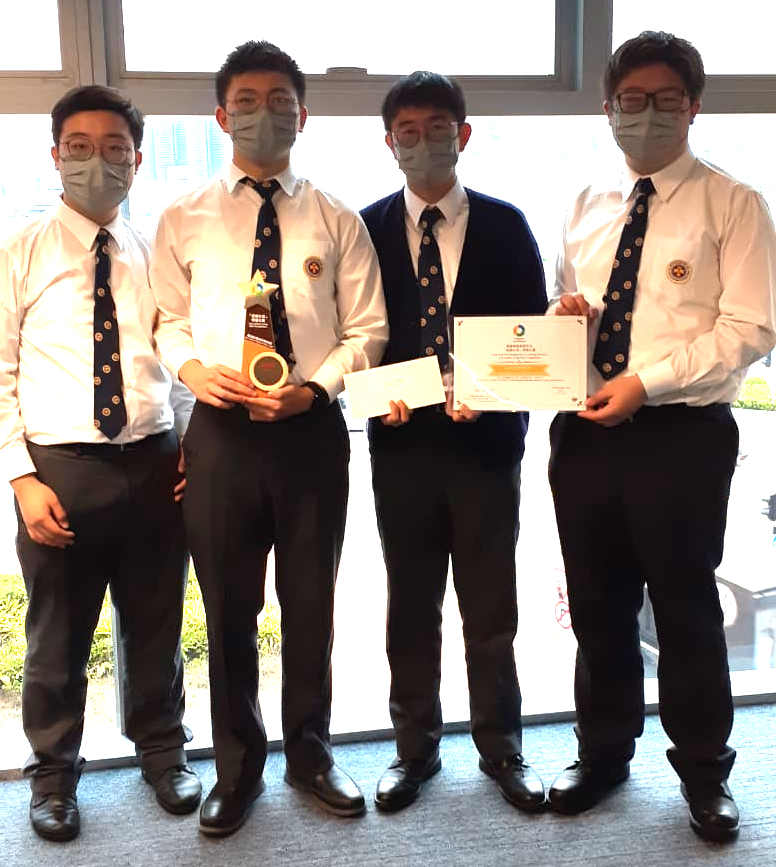 Our F5 Liberal Studies students have been awarded the Merit Prize of "Best Community Engagement School Award" of the Low-carbon Living Online Q and A Competition and received $ 1000 book coupons and a trophy. For more photos, please click here.
Health Talk 2022
On 11 May 2022, Dr Yong Ka-chun from the JC School of Public Health and Primary Care of the Chinese University of Hong Kong delivered a speech on 'Lifestyle: chronic diseases and behavioral health' which greatly helped the consolidation of the cognitive understanding of the healthy lifestyle for our F5 students. His sharing also brings the participants into their daily lives to equip them to meet these challenges and to be aware of the behavioral impacts on their well-being.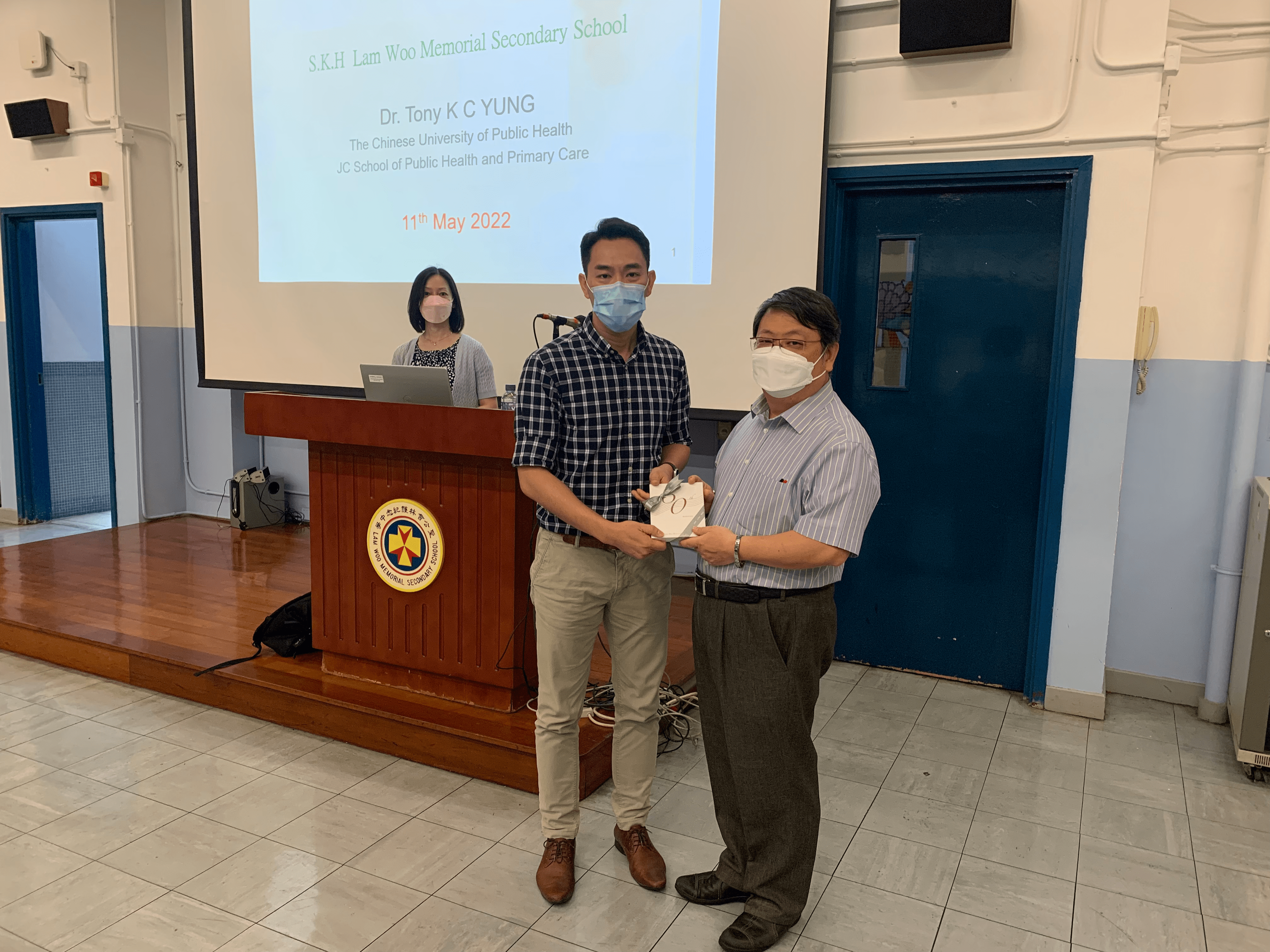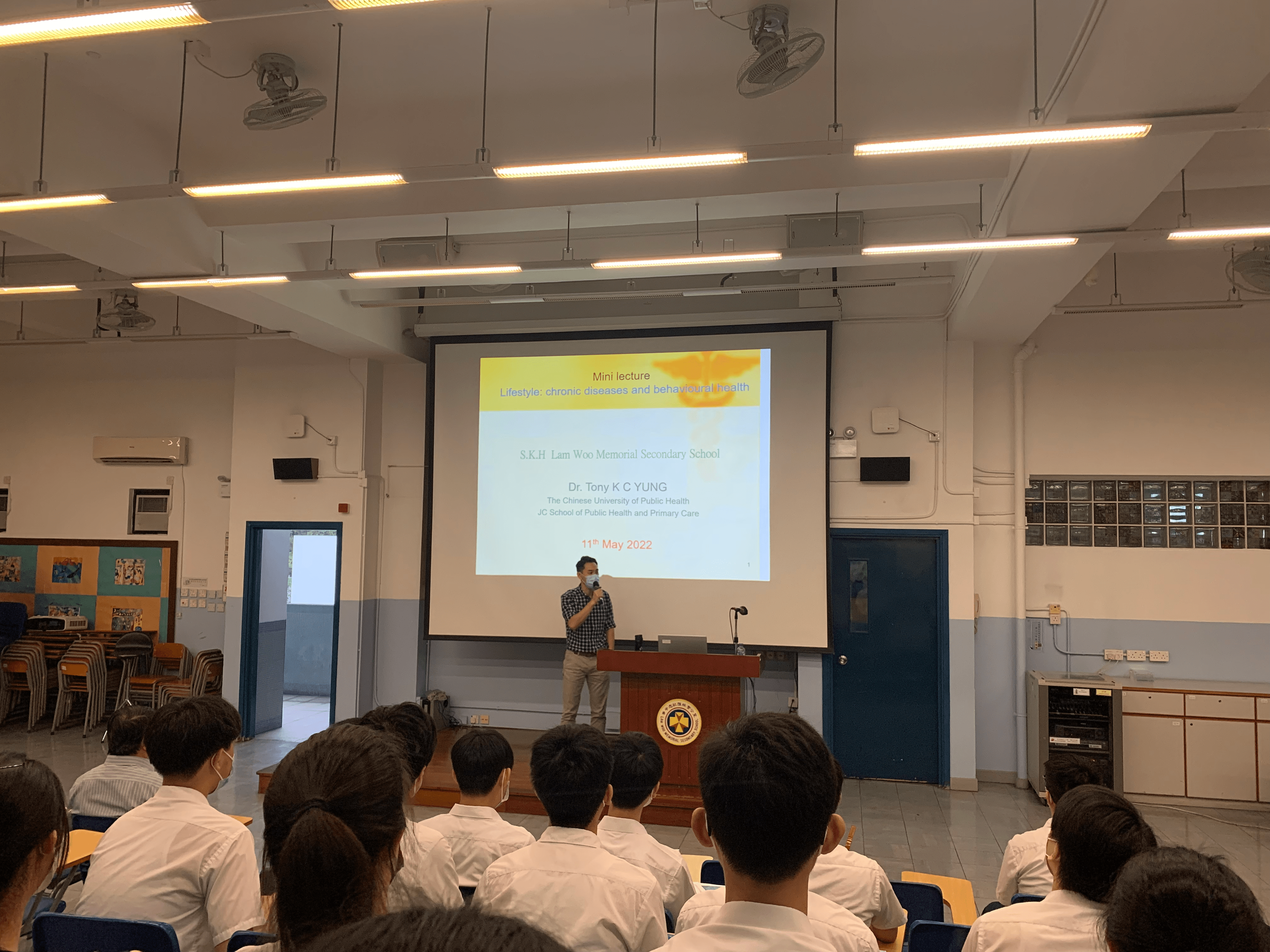 Visit to Sha Tau Kok
Starting from June 2022, the Sha Tau Kok Pier is open to the public and Liberal Studies Department participated one day tour for F5 students on 16 July 2022 to explore the restricted border zone in Hong Kong. Besides, they took a ferry to view the beautiful islands in Double Haven and visited one of Hong Kong's oldest, largest and best-preserved rural settlements in Lai Chi Wo which has gained a new lease of life as part of the Hong Kong UNESCO Global Geopark and is now a popular destination for hikers and ecotourists. .
Located in Hong Kong's North District and right next to Shenzhen's Yantian District, Sha Tau Kok was designated as part of the Frontier Closed Area in 1951. Since then, Sha Tau Kok is only accessible to individuals with closed area permits. Sha Tau Kok Pier is the longest pier in Hong Kong which built in the 1960s and redeveloped in 2004. The Pier is 280-metre-long and it is the longest pier in the city. Also you can find the Cape of Sha Tau Kok, located at the easternmost corner of Sha Tau Kok, is a new landmark of the border town. Keep walking along the shore towards east, and you will see a sign stating the longitude and latitude of the cape, a 1:1 replica of a boundary monument, as well as a chain of blue barrels bobbing on the sea.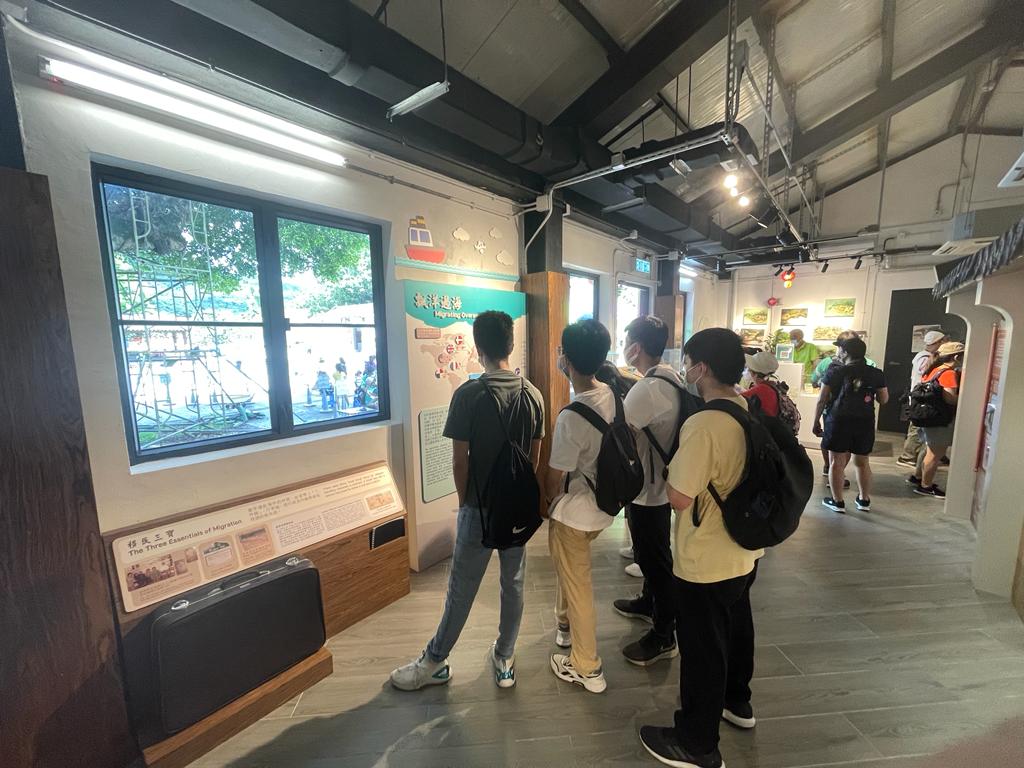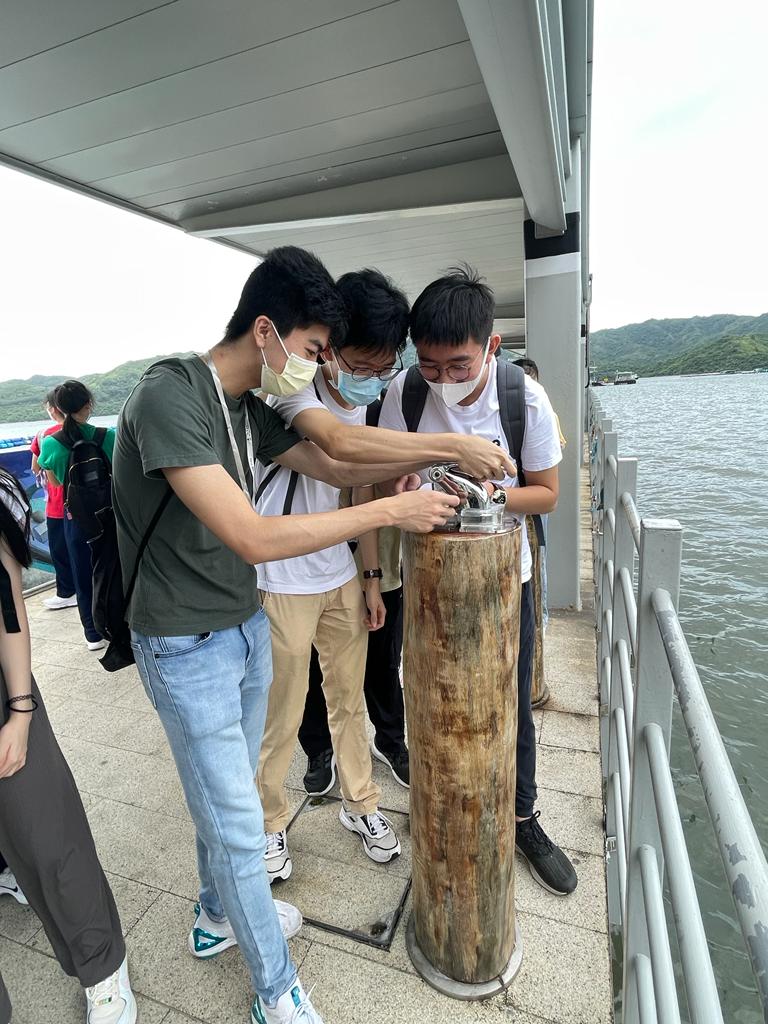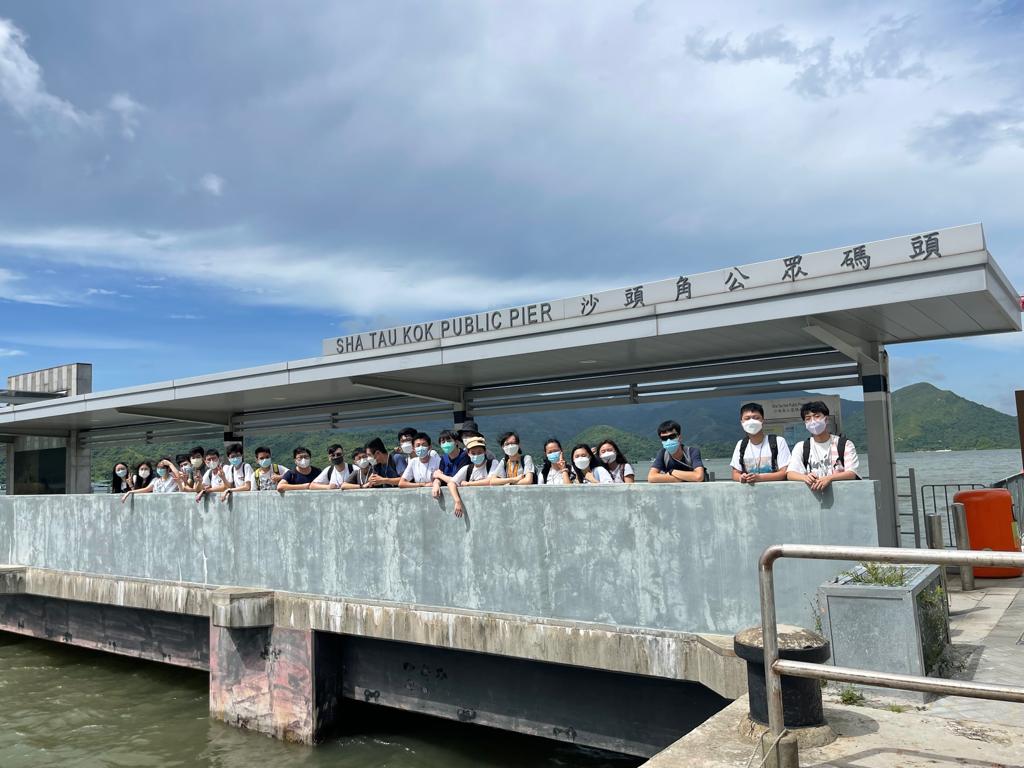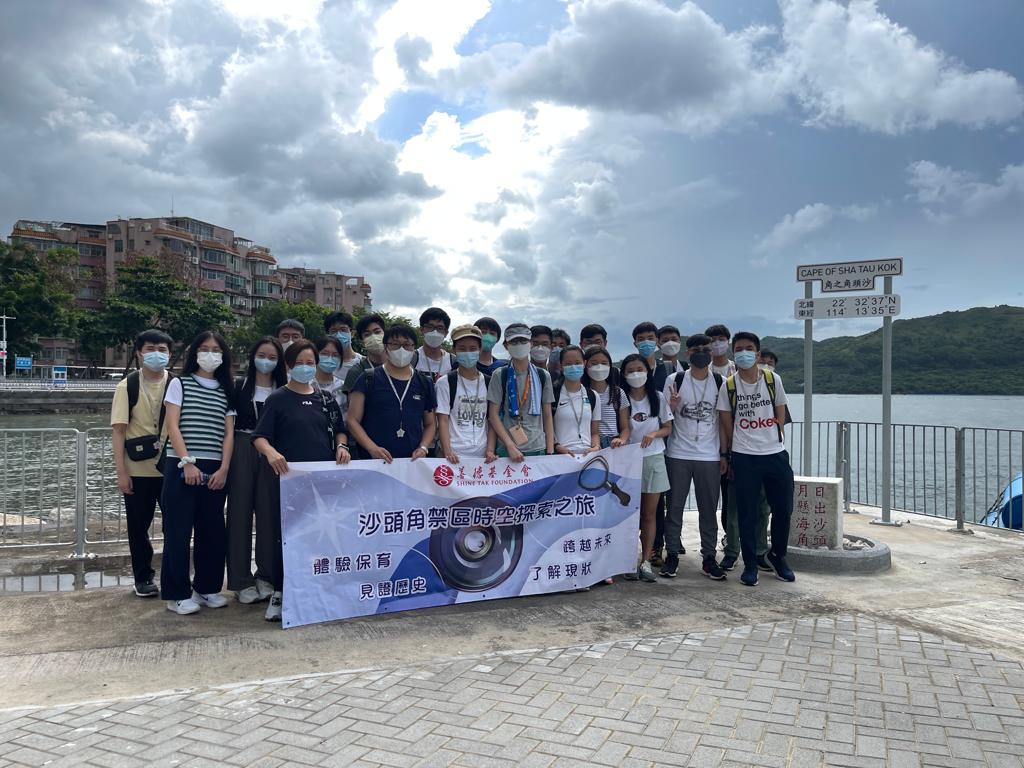 Student Publication
Students' articles have been published in various books, magazines and newspapers. Here are some examples.