2021-22
Workshop on National Flag-raising Ceremony
2021-12-14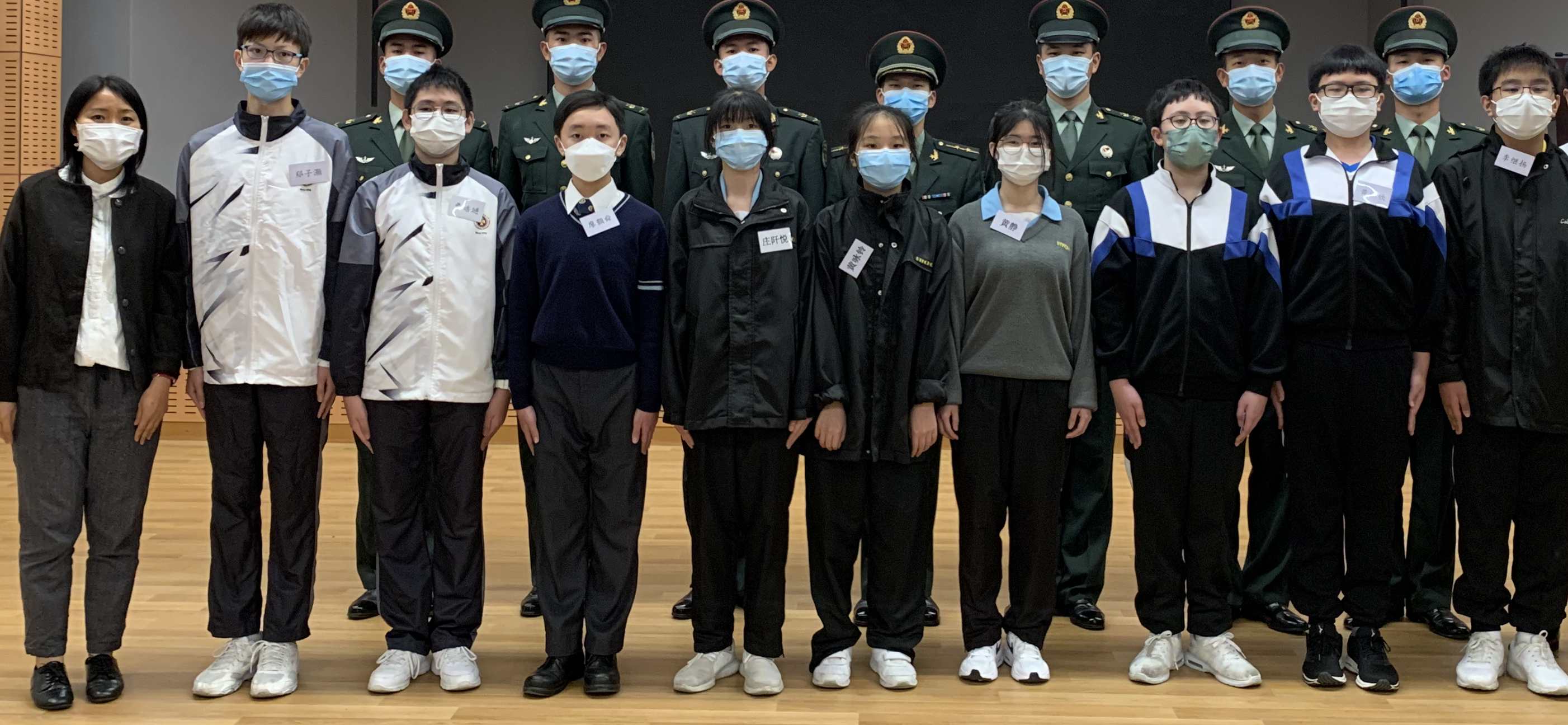 Three junior form students participated in the workshops on National Flag-raising Ceremony, organised by the Hong Kong Army Cadets Association. The course was delivered by People's Liberation Army Hong Kong Garrison.
Students have learnt how to make good use of flag-raising ceremony in schools to promote national education in schools. These lessons include but are not limited to the following:
• the points to note while raising and lowering the national flag and the regional flag in schools;
• knowledge of the national flag and the regional flag;
• the etiquette for performing the flag-raising ceremony;
• skills on basic Chinese-style foot drill;
• singing the national anthem.