2022-23
Summer STEM Activities: Exploring Aerodynamics, Robotics, Programming, FinTech, and More!
2023-08-24
During the summer, our STEM team collaborated with the CL/ICT department, D&T department, and Integrated Science department to organize a series of STEM activities. These activities covered various topics such as aerodynamics and glider design, robotics, programming, Financial Technology (FinTech) and Blockchain, as well as Virtual Reality (VR) and 3D game design.

1. Visit to Investment Bank (Bank of America)
Organized by the Hong Kong Association of Computer Education, three F.3 LamWoo girls were selected to visit the Bank of America office located in Central. During the visit, they had the opportunity to explore the trading floor and learn about careers in investment banking. They gained valuable insights into investment and the financial market, as well as how technology is leveraged in the industry.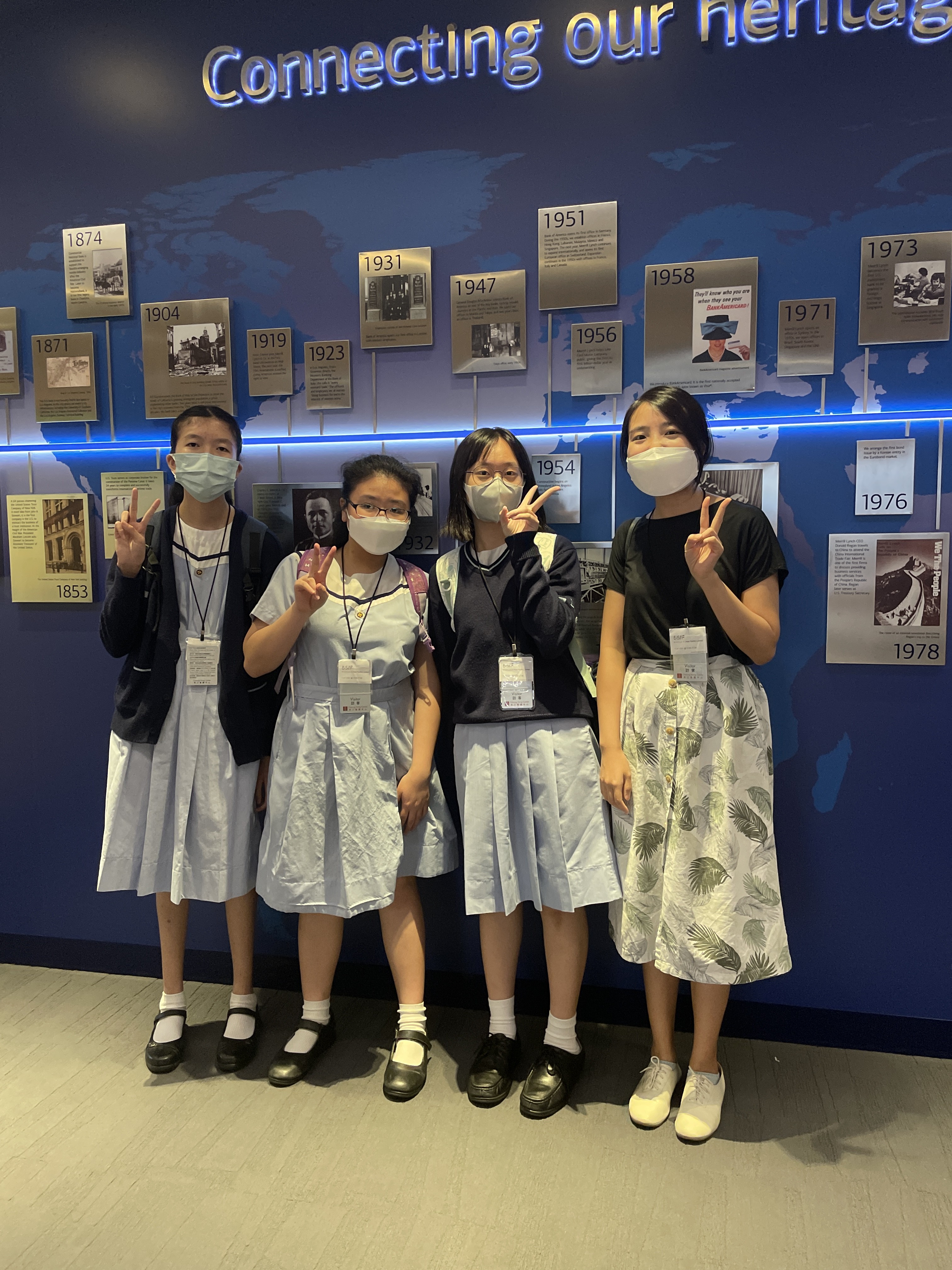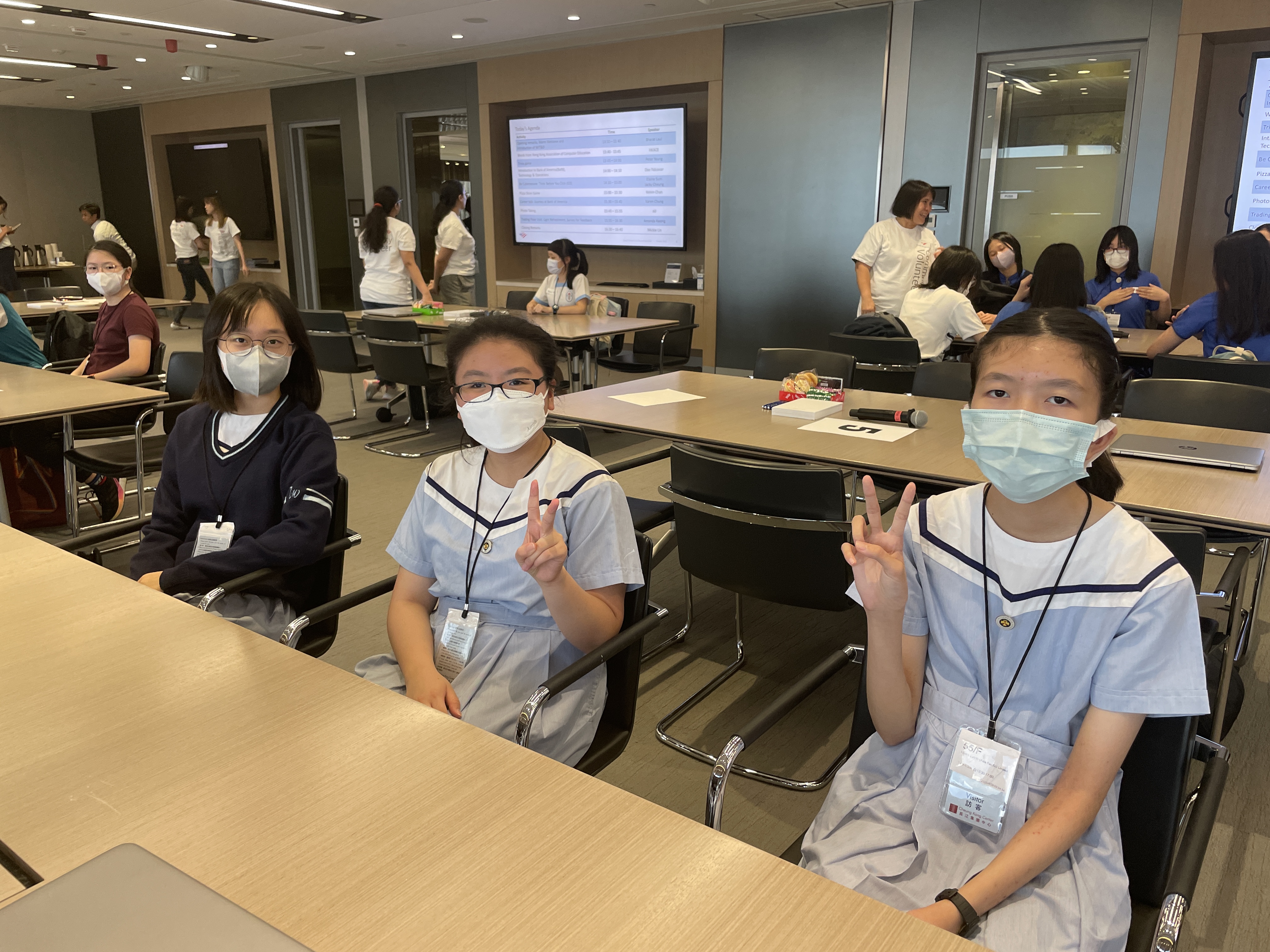 2. 8th STEAM Education Competition 2023 (Heat Event) (英才盃 – STEAM教育挑戰賽初賽)
The STEM team, CL/ICT department, and D&T department jointly organized the 8th STEM Education Competition 2023 (Internal Heat Event) (英才盃 – STEAM教育挑戰賽). Four teams consisting of students from F.2 to F.4 participated in the event. They were tasked with designing a glider powered by a capacitor using aerodynamic theories.
The winning team comprised of Chan Wai San Rayson (2C), Cheung Yau Pok Harry (2A), and Yu Wai Ming (2C). Their glider successfully flew over 16 meters. They were also selected to represent our school in competing against 35 other teams from different secondary schools.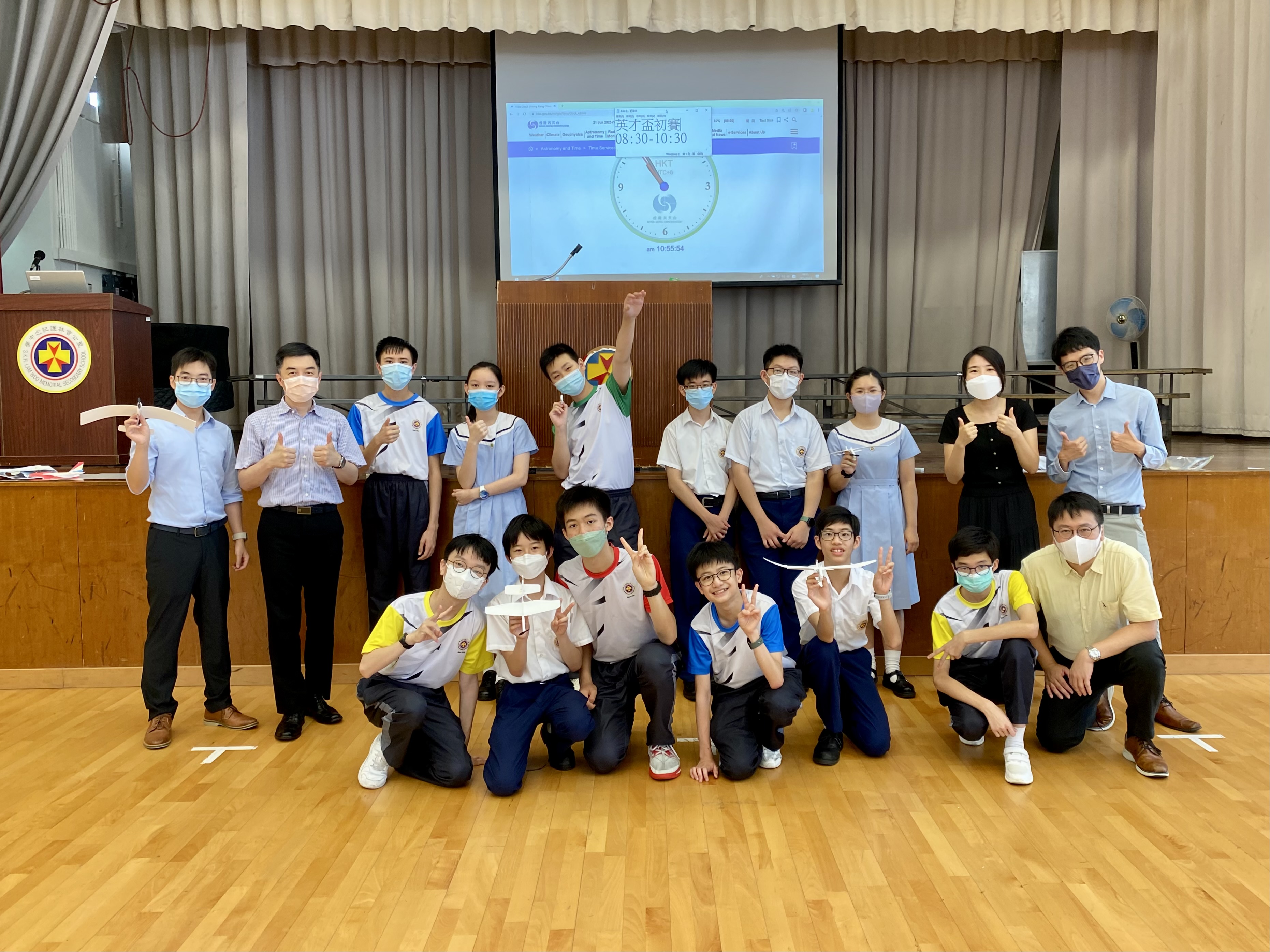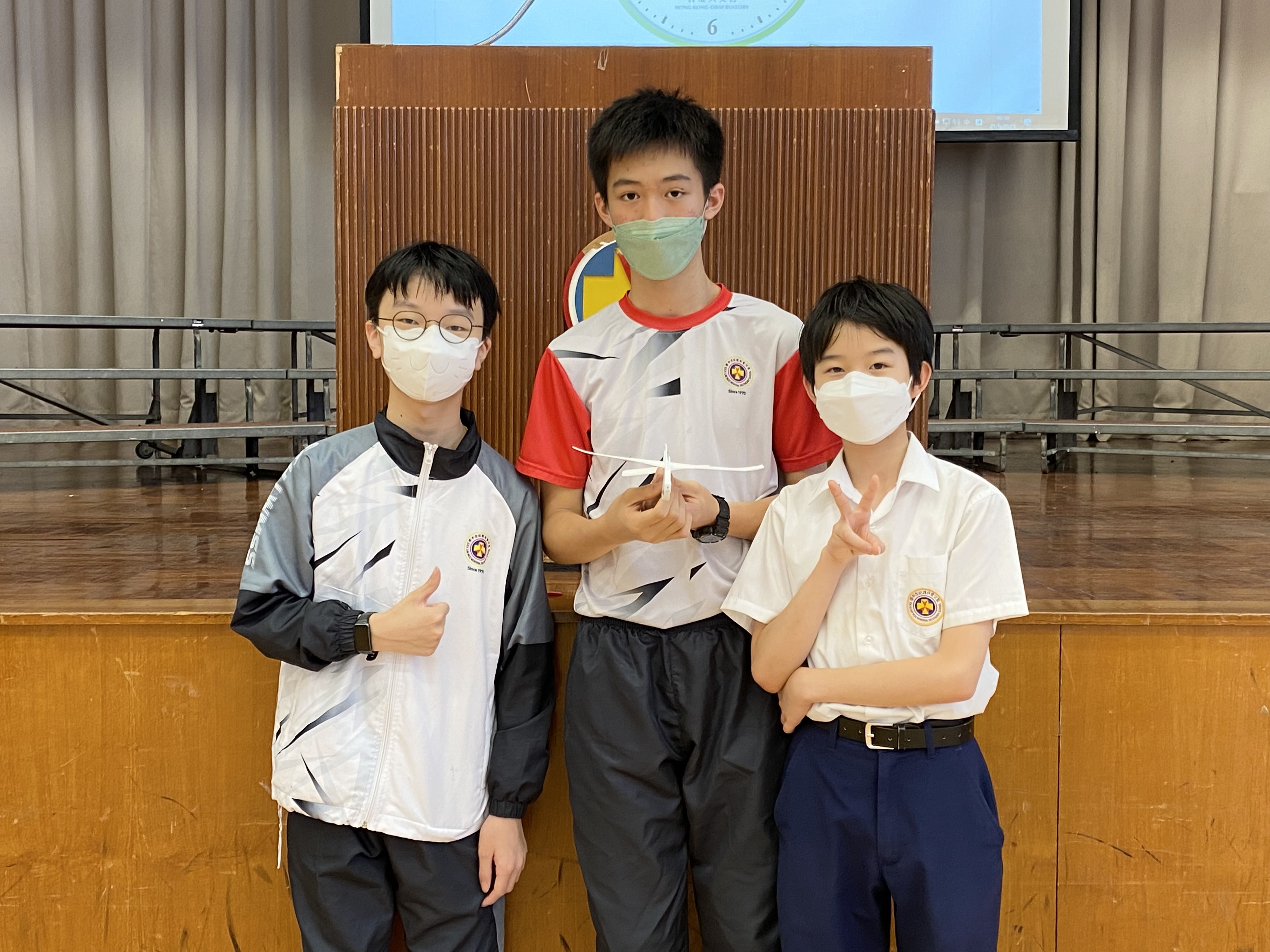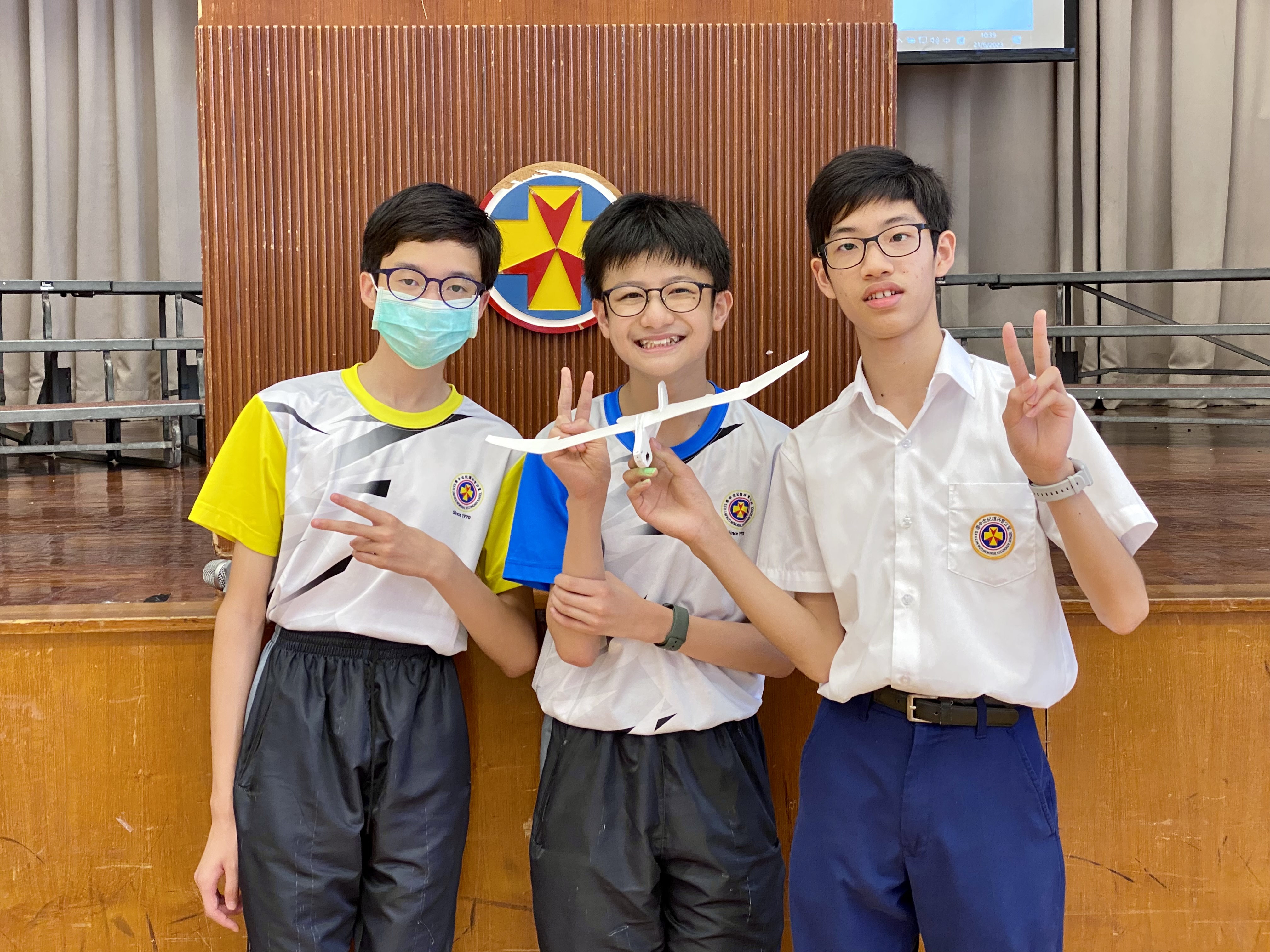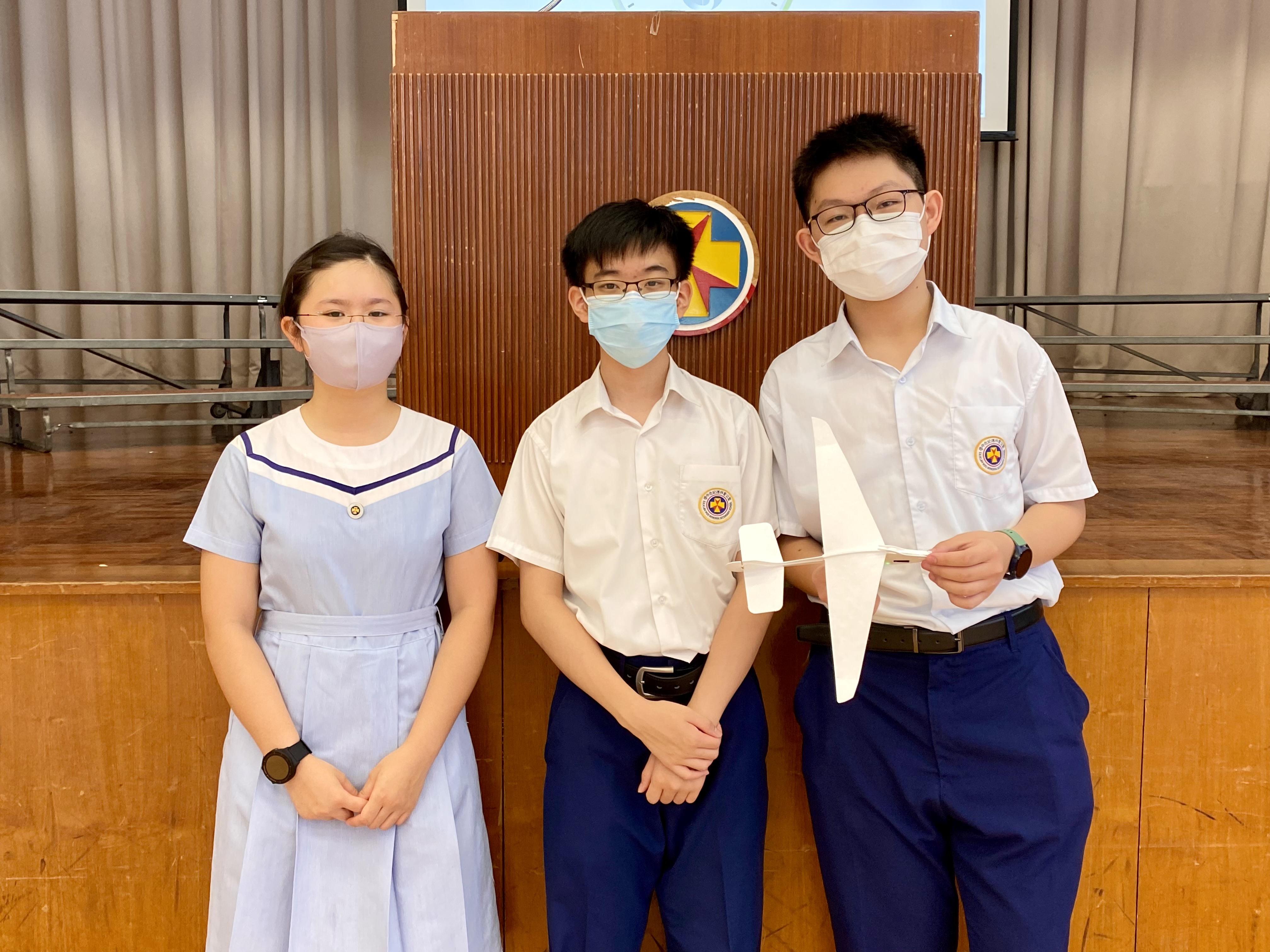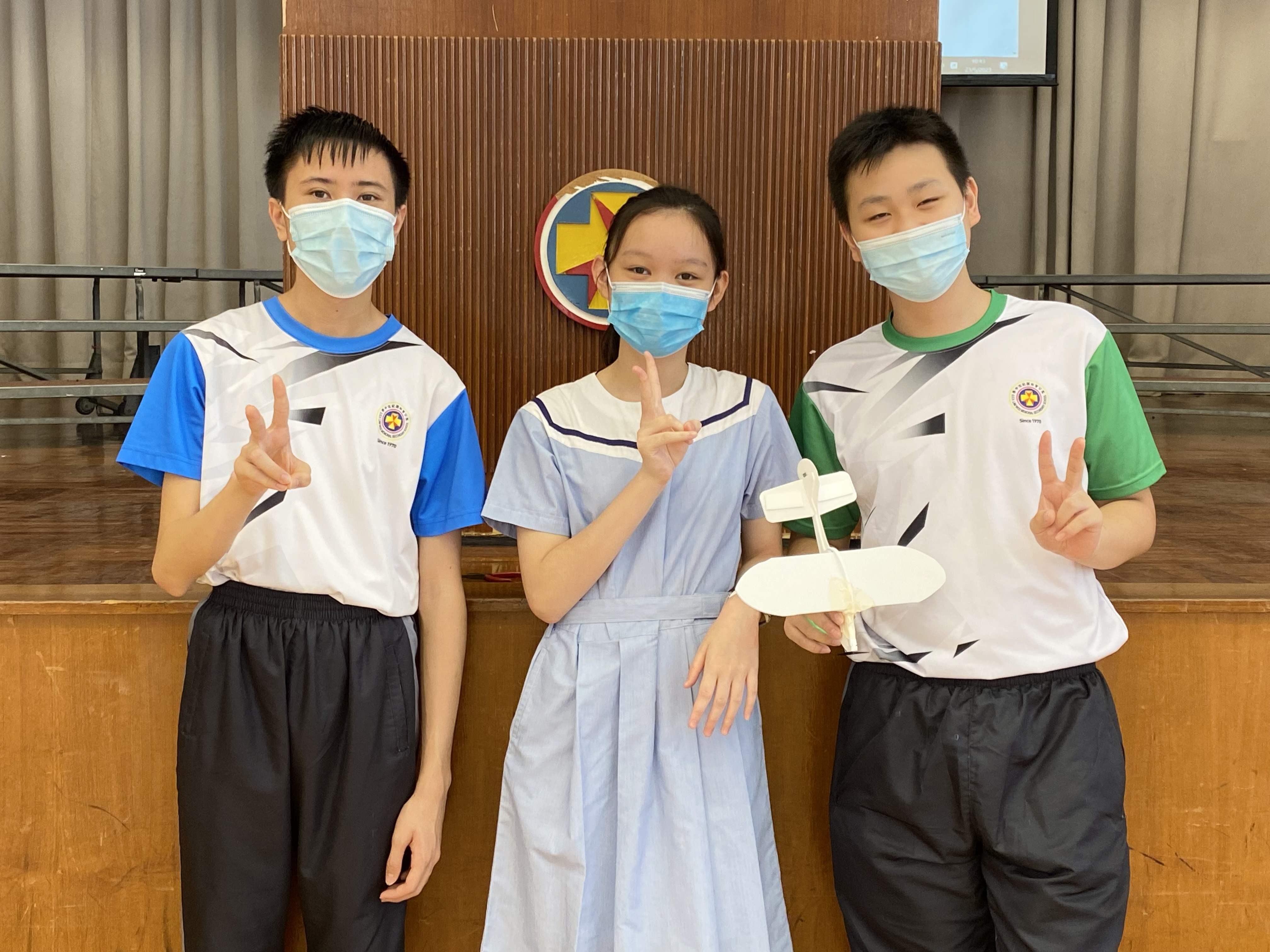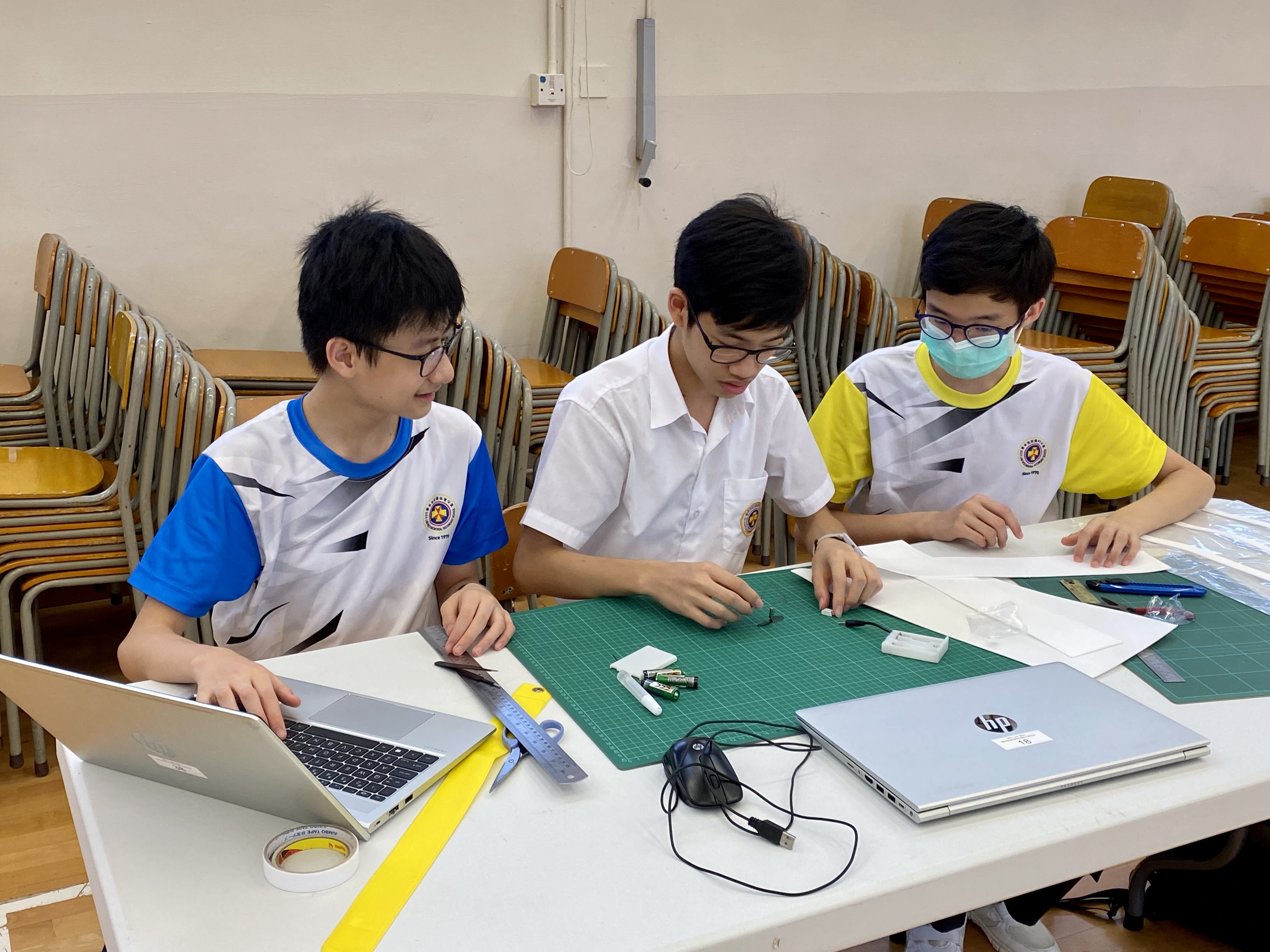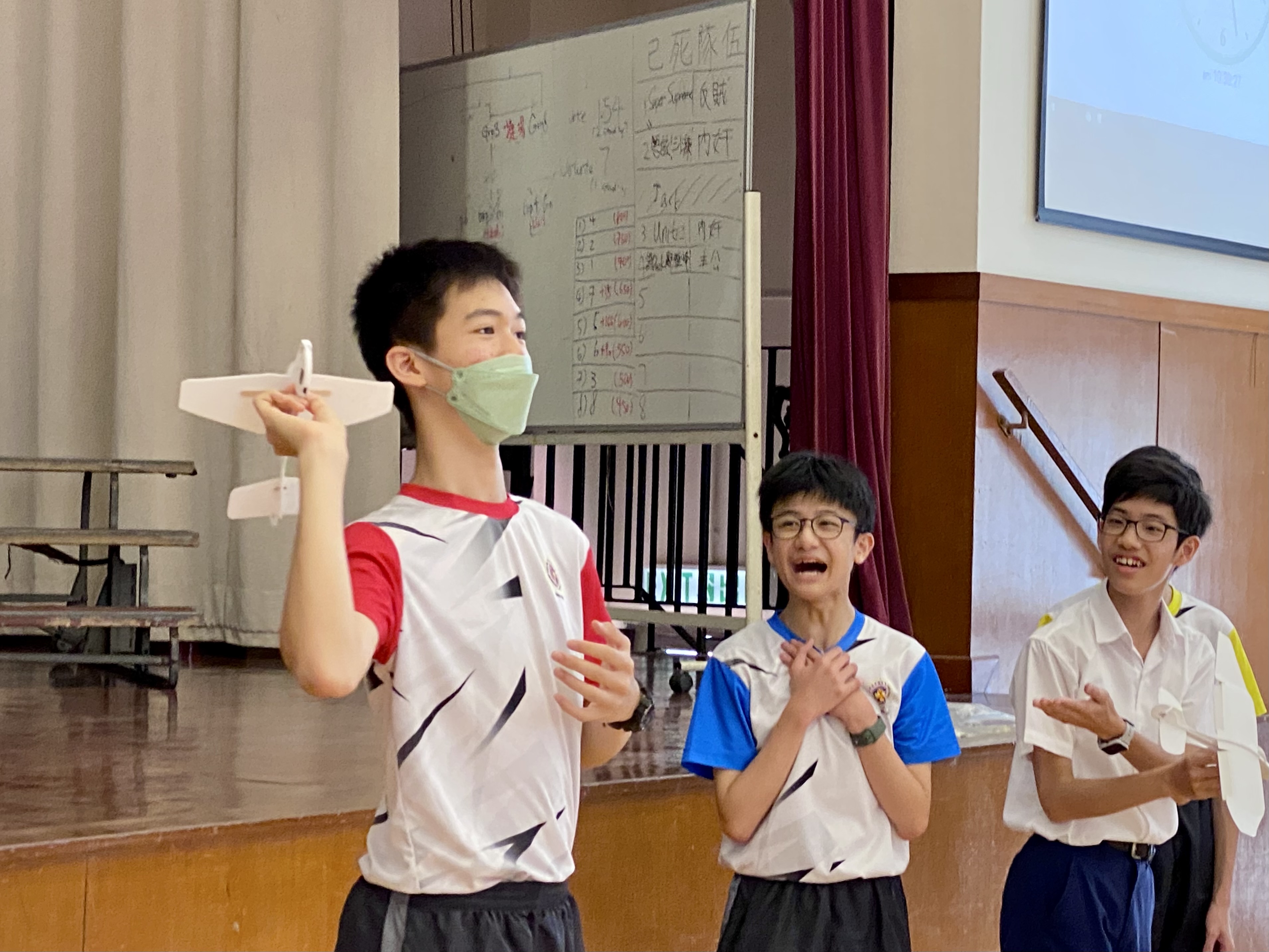 3. Robotics STEM Day for All F.1 Students
The STEM team, CL/ICT department, and Integrated Science department jointly organized a STEM Fun Day for all F.1 students. The theme of the event was LEGO robotics. Each group of F.1 students, consisting of three or four members, learned about the mathematics, engineering, technology, and science behind robotics. They engaged in coding and assembling a robot in an interactive manner. Lastly, the groups competed using their robots to complete various missions.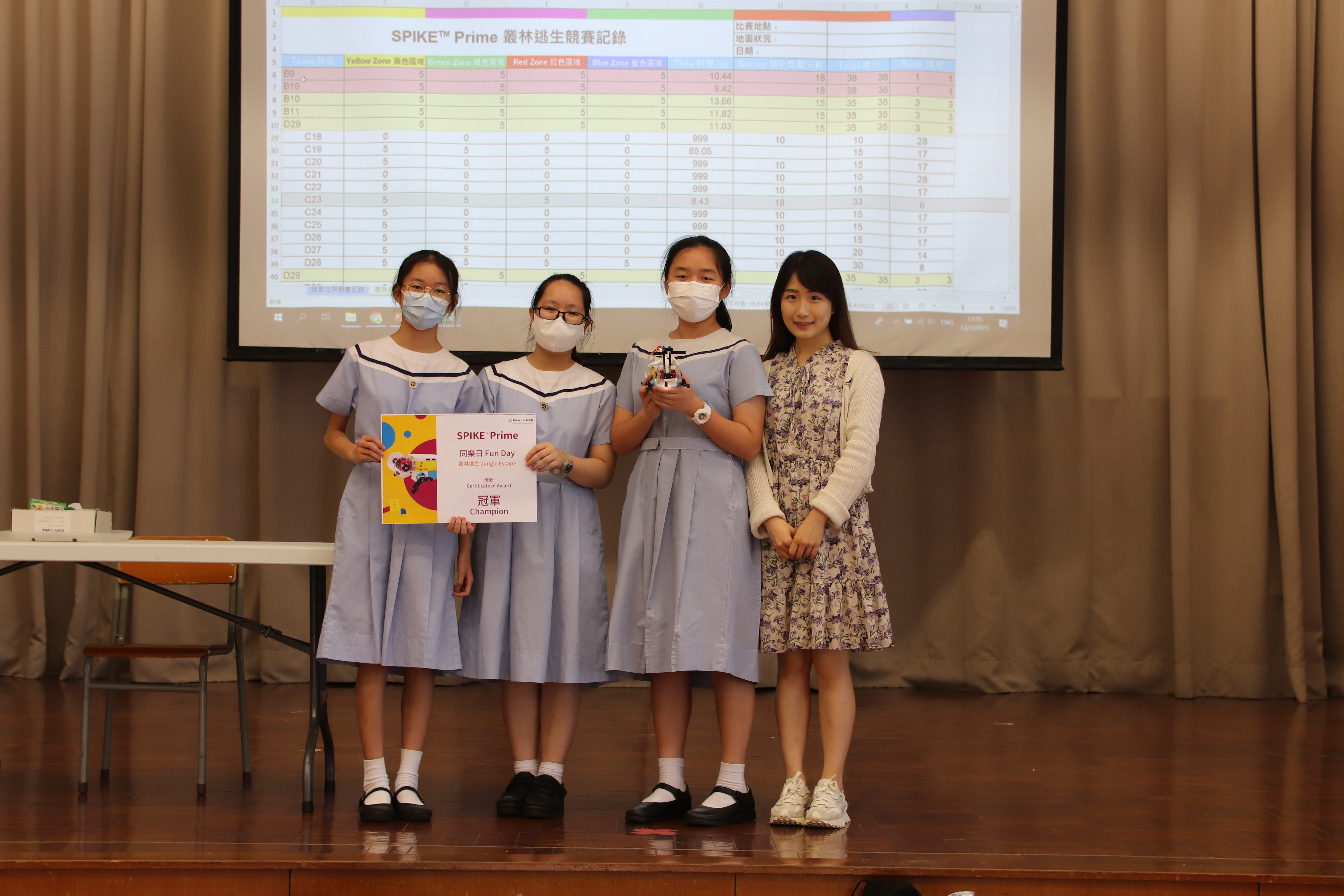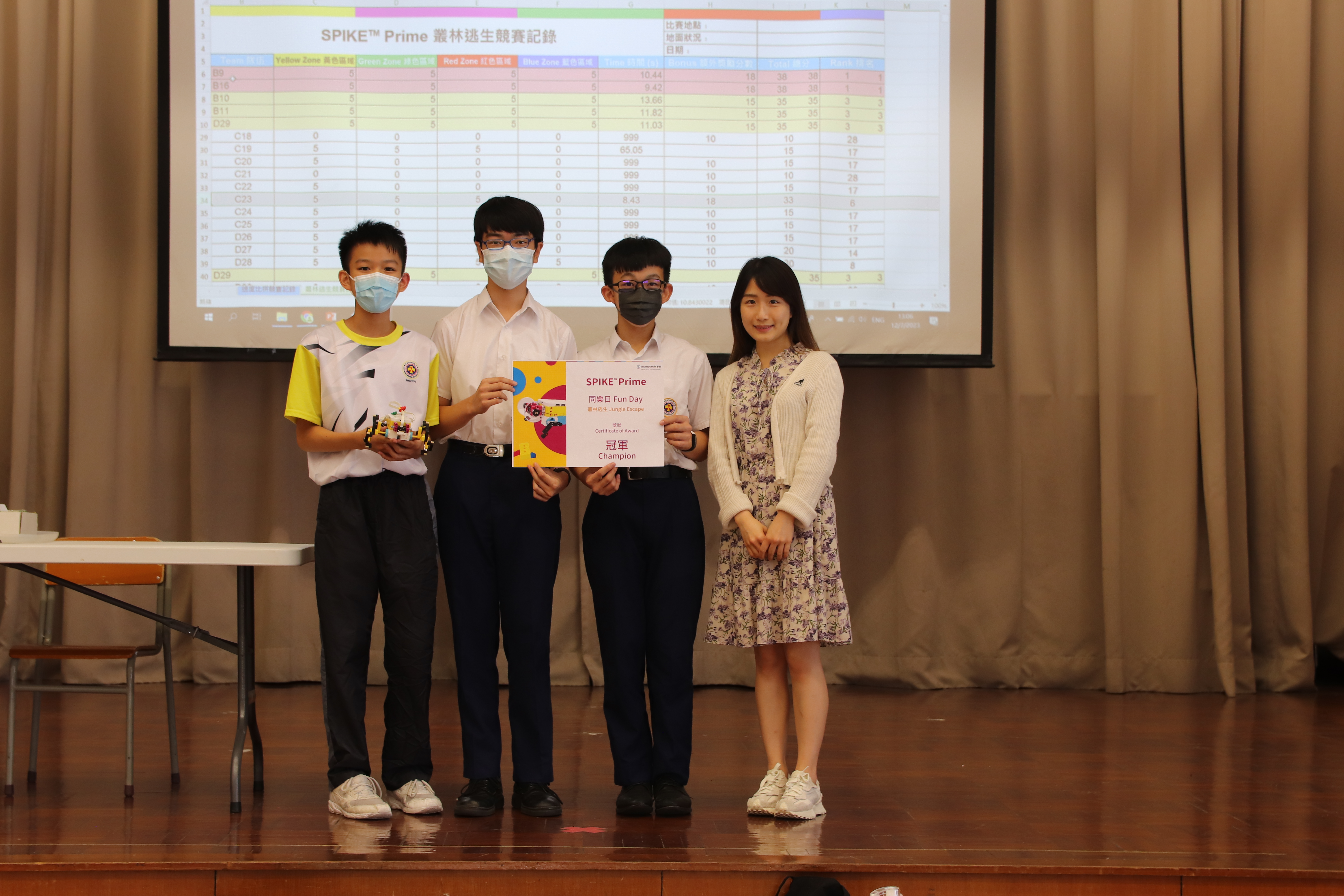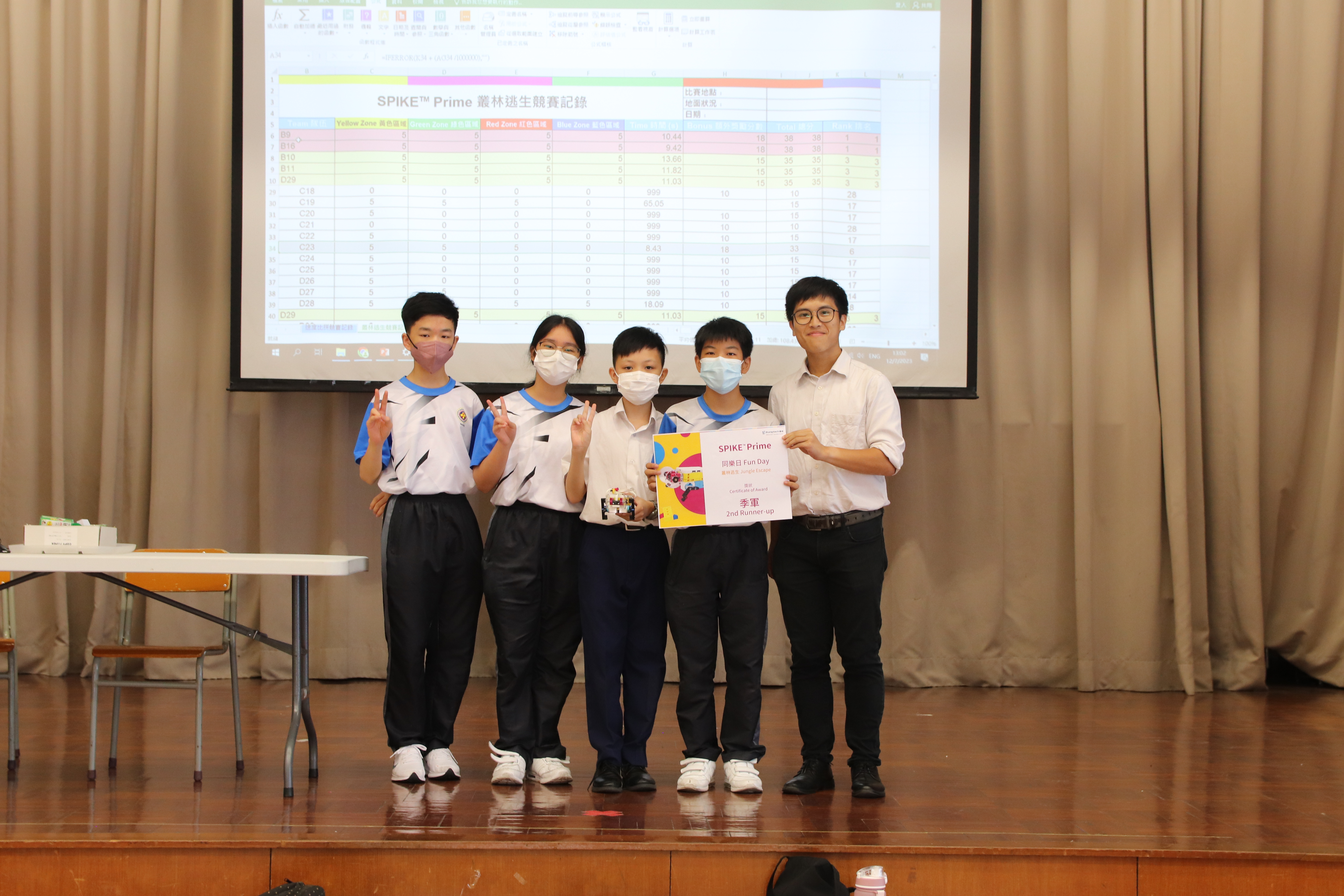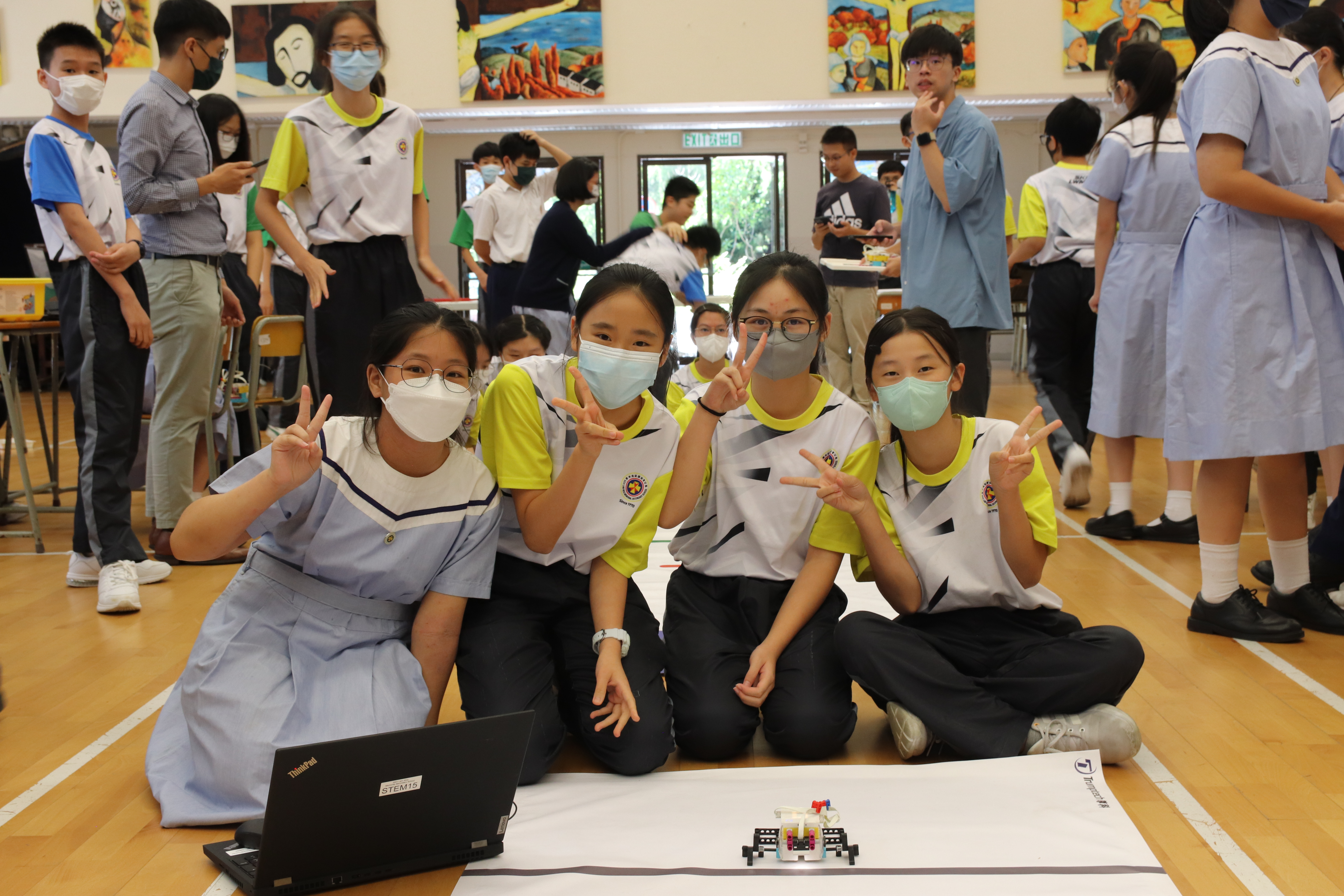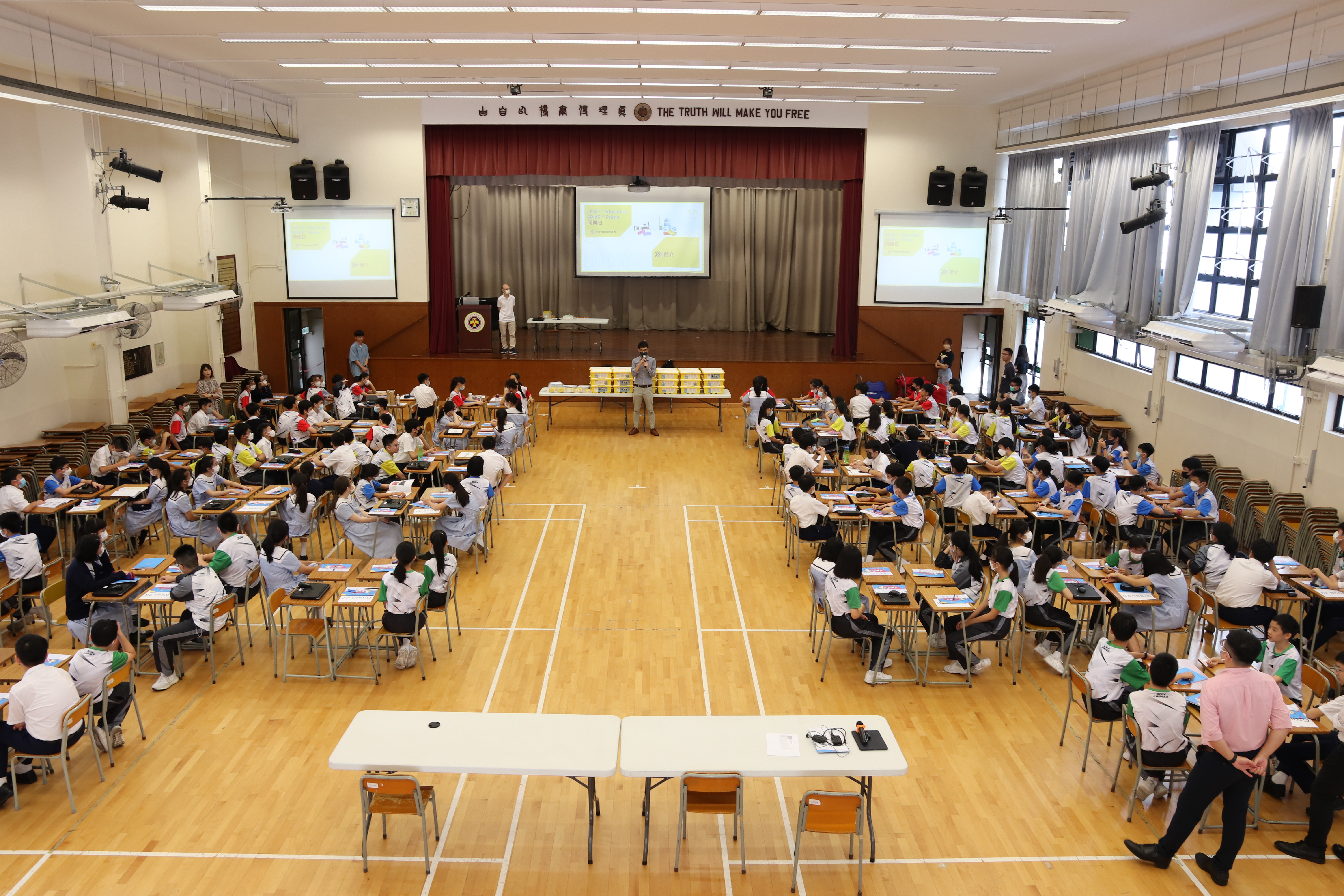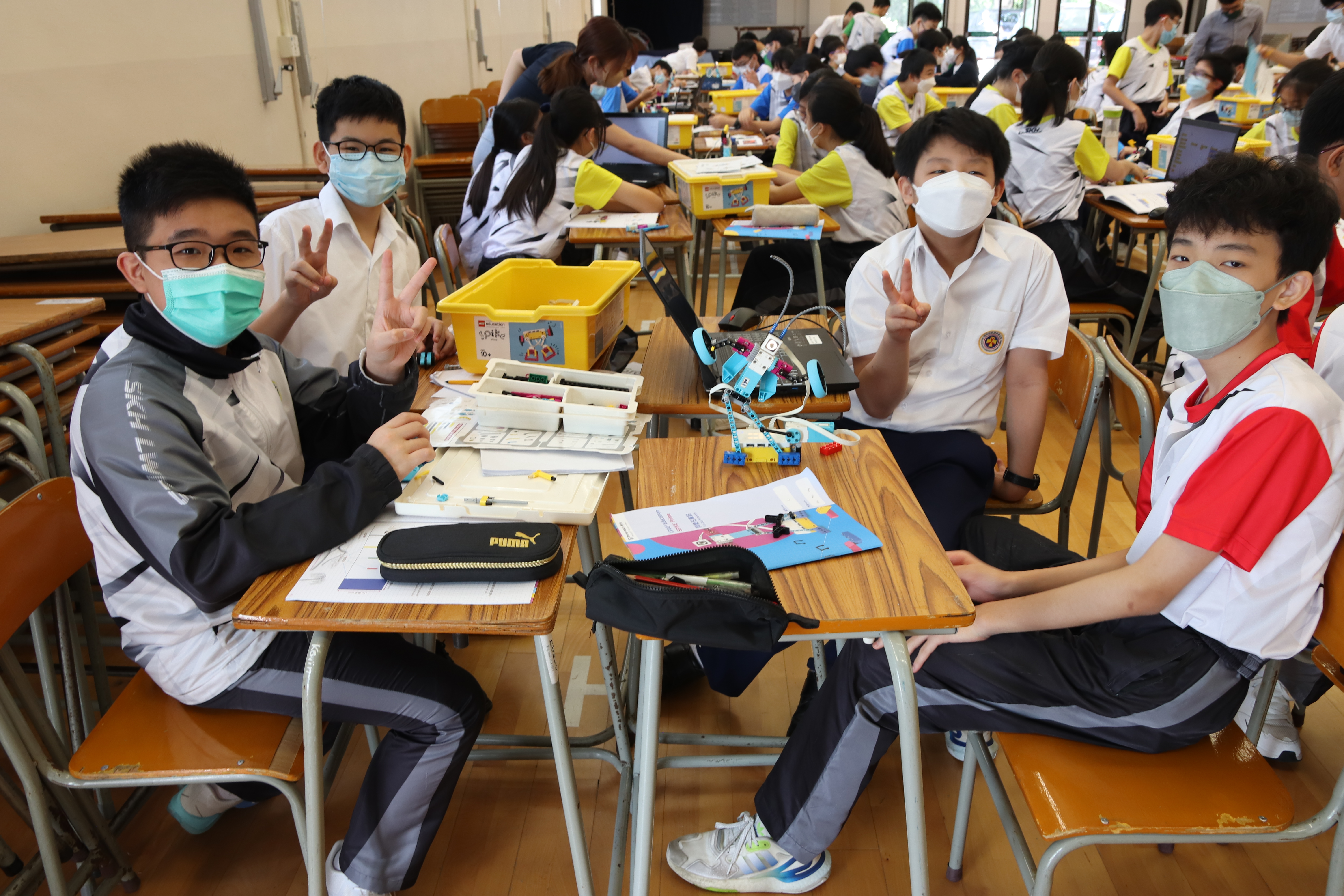 4. Universal Robotics Challenge 2023
As one of the organizers of the Universal Robotics Challenge 2023, fifteen students from F.2 to F.4 assisted in organizing the challenge held at the City University of Hong Kong. The challenge involved participation from both primary and secondary school students. While two of our students served as the masters of ceremony, others contributed in various roles. This event provided our students with valuable experience in organizing STEM activities and enhanced their problem-solving, collaboration, and communication skills.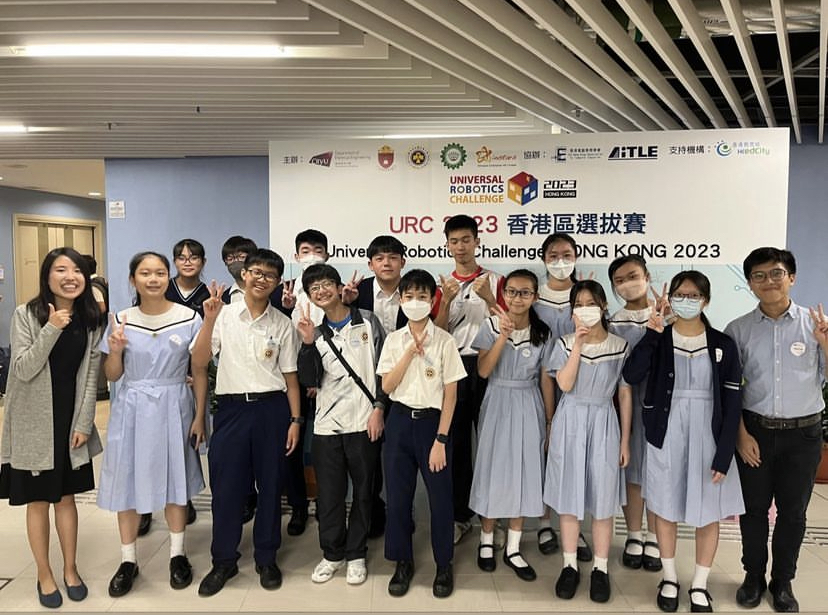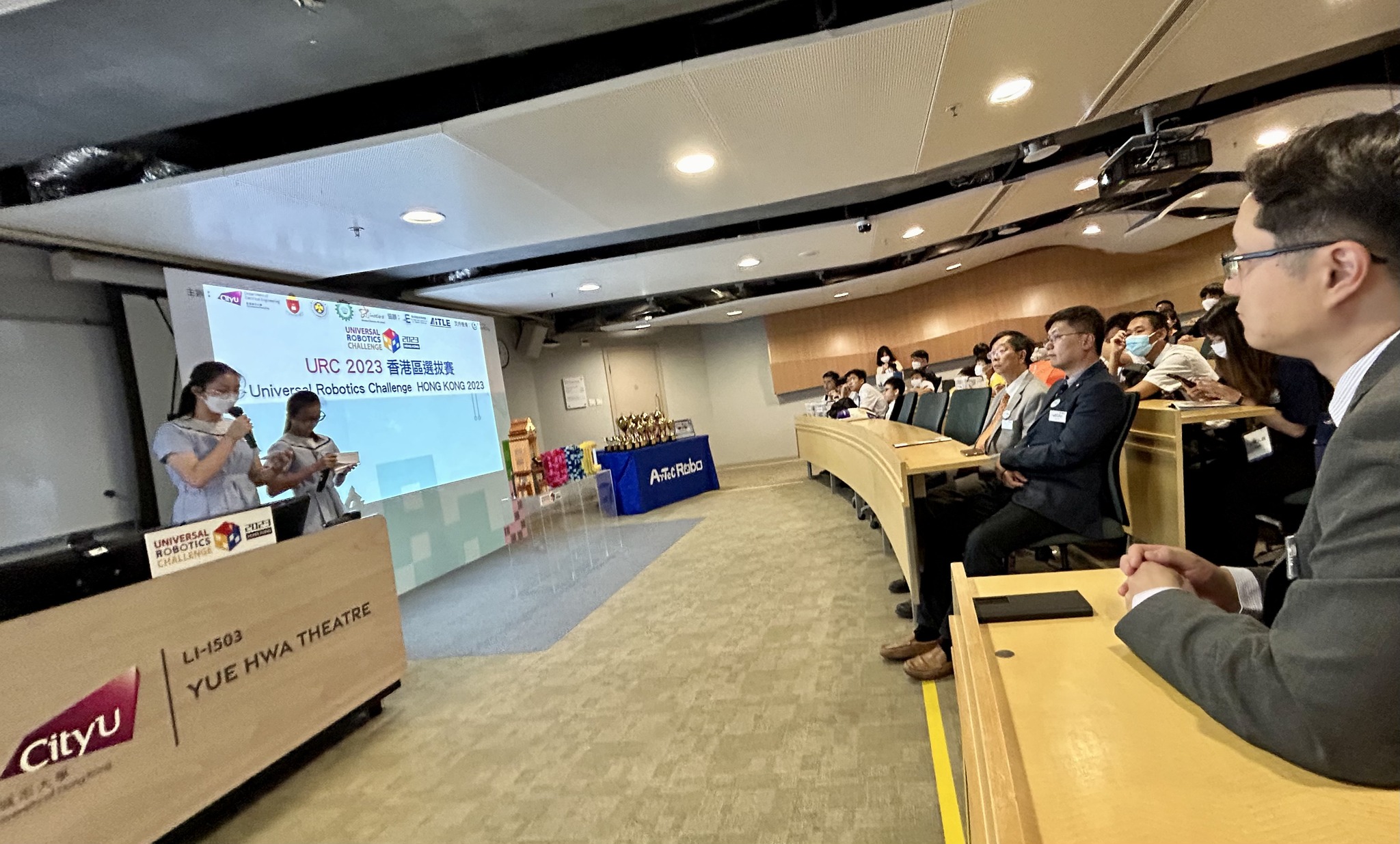 5. STEM/IT Courses

- Programming Enrichment Course
- 3D Unity Game Programming with VR
- Robotics Course (Introductory)
- Robotics Course (Advanced)
- FinTech and Blockchain
To cater to the diverse learning needs of our students, the STEM team and CL/ICT department have organized a range of STEM/IT courses. Students interested in programming can enroll in the programming enrichment course or the 3D Unity Game Programming with VR course. For robotics enthusiasts, we offer both an introductory course covering essential coding skills, structure, and mechanisms, as well as an advanced course preparing elite students for robotics competitions. Additionally, for students interested in finance and innovative technology, we provide the FinTech and Blockchain course, which explores state-of-the-art technologies such as artificial intelligence, blockchain, and payment systems, and their applications in the financial and investment industries.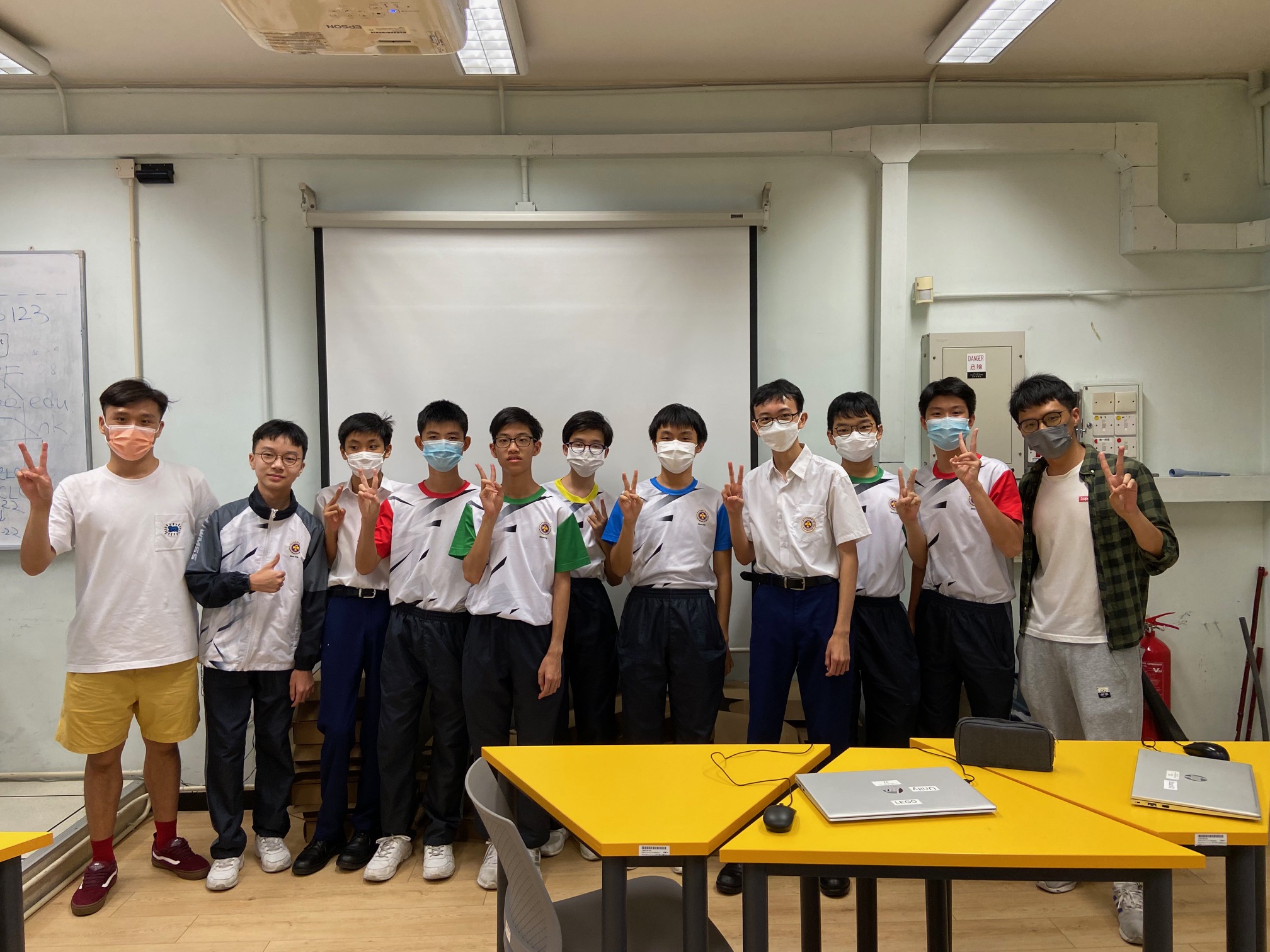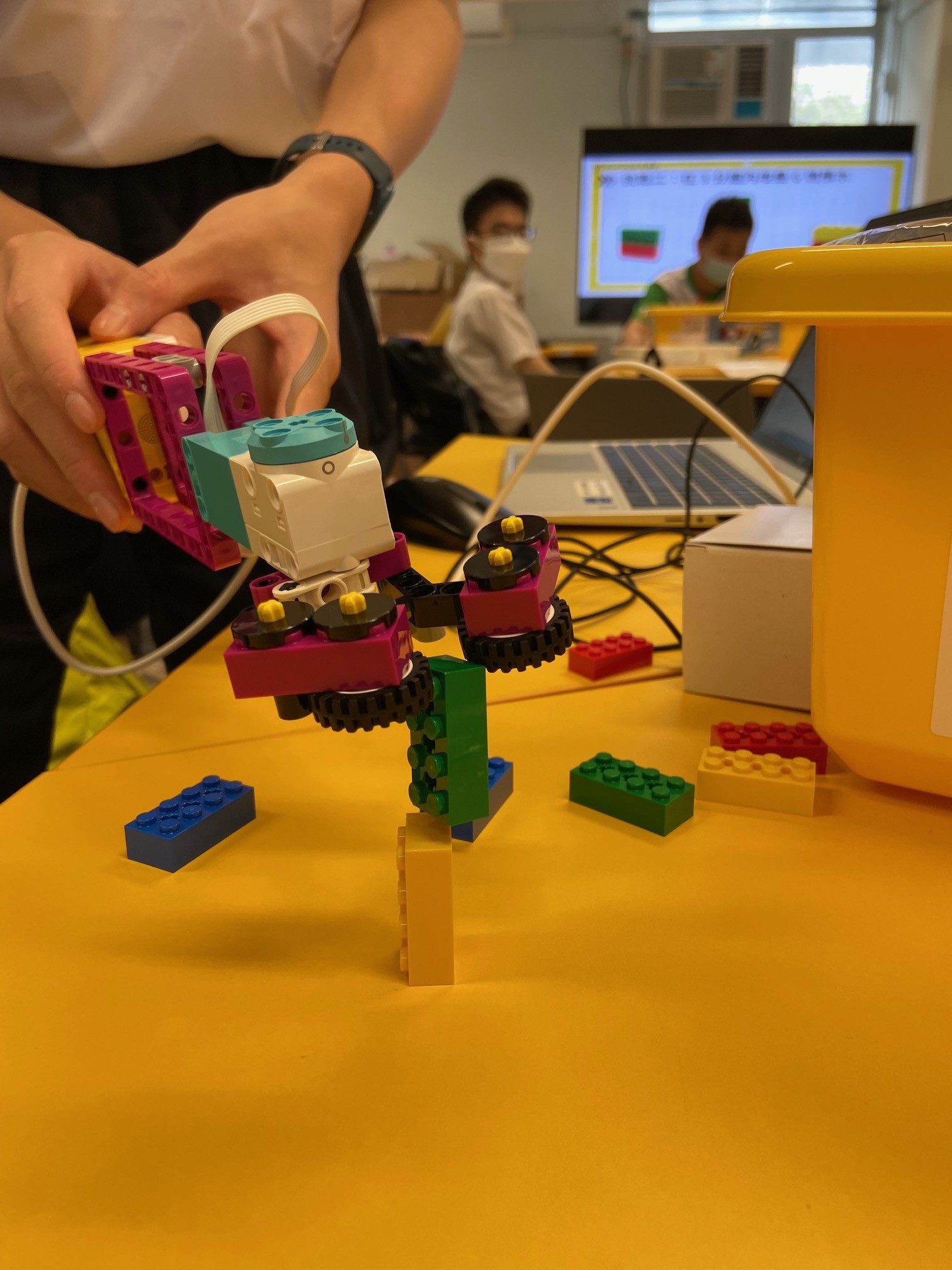 It is worth mentioning that the programming enrichment course and advanced robotics course were conducted by our alumni, Anson Ng, Ivan Leung, and Oscar Wong, respectively. We extend our sincere gratitude to them for their continuous contributions to our STEM development.