2022-23
Carbon Neutrality Pioneer, Bay Area Action Project awards ceremony
2023-07-08
In the 'Carbon Neutrality Pioneer, Bay Area Action Project' awards ceremony, the Secretary for Environment and Ecology, Mr TSE Chin-wan, BBS, JP, graciously awarded our students cash prizes for their significant contributions to environmental preservation. Five bright students emerged as winners, each receiving a cash prize of $2,000, and another five distinguished themselves as the first runners-up, each earning a monetary award of $1,000.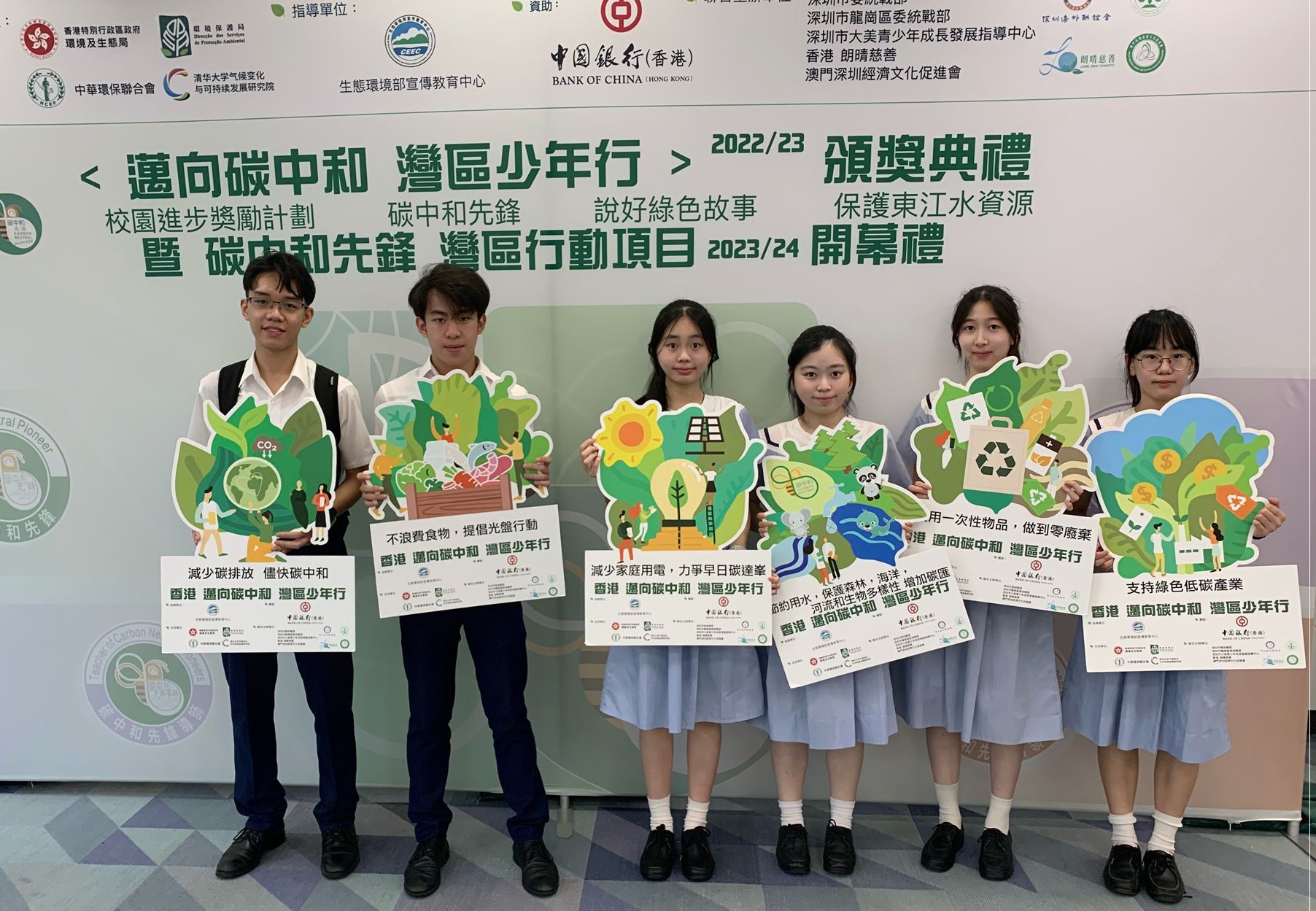 This competition promotes awareness of carbon neutrality and fosters interaction among the youth in the Greater Bay Area. It bolsters their comprehension of national policies, carbon neutrality objectives, and action plans, enabling them to contribute meaningfully to the nation's development.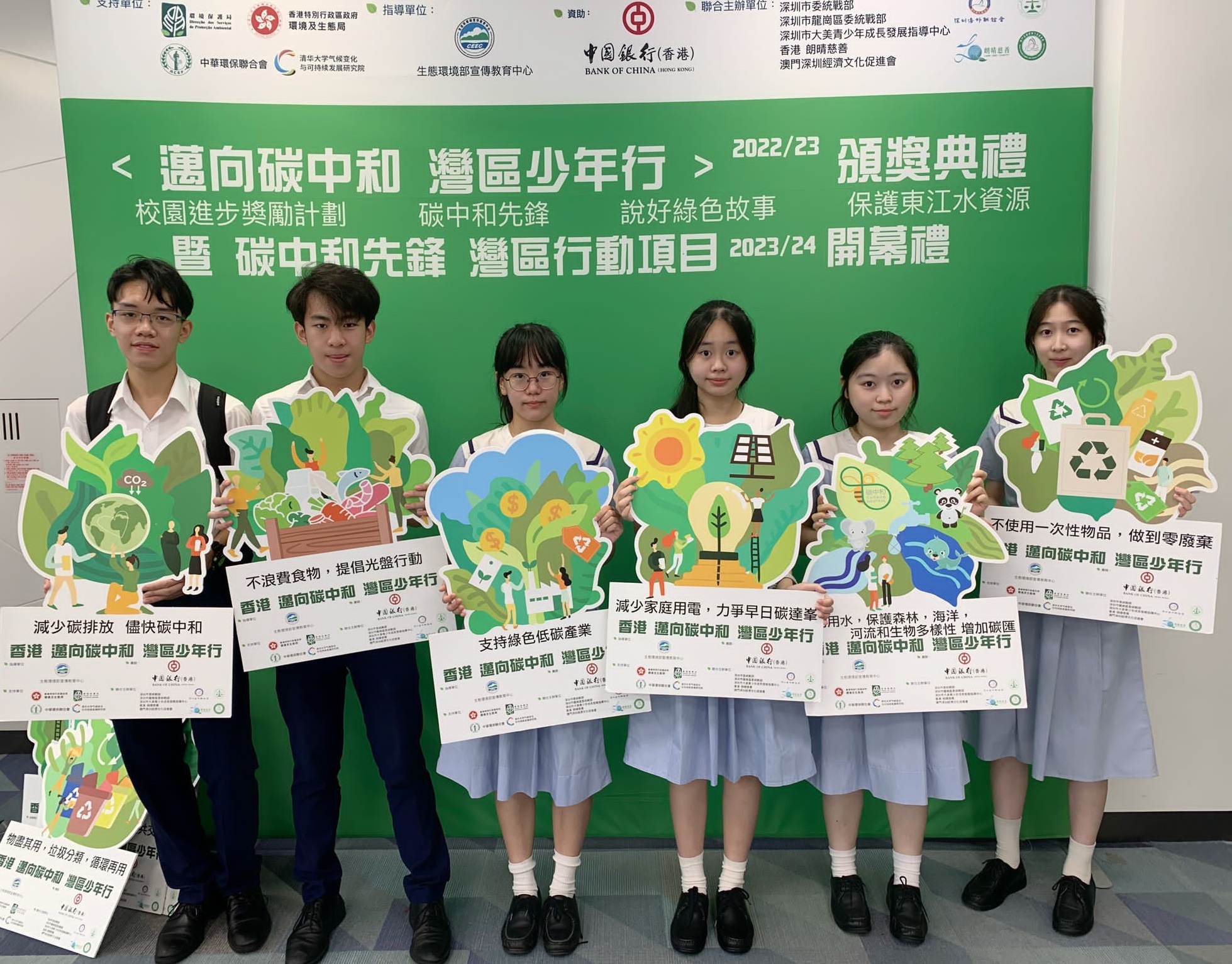 The project was proficiently led and carried out by the Center Environmental Education and Communications of the Ministry of Environmental Protection(生態環境部宣傳教育中心). The Bank of China also played a pivotal role in the project, for which we are profoundly grateful. The students plan to use the prize money to further their environmental pursuits. We also extend our heartfelt thanks to China Shenzhen Damei Youth, Lang Qing Charity Limited Hong Kong, and the Establishment of Macau Shenzhen Economic And Cultural Promotion Association, the hosts of this vital event.