2022-23
Our student deemed scholar of Radley College - Greater China Scholarship (GCS) 2023
2022-12-01
We are delighted and proud to announce that our student, 2D YIP CHEUK NAM, ADRIAN, is awarded the Radley College – Greater China Scholarship 2023. He showcased his genuine passion for learning and eloquence in a series of testing and interviews. Congratulations to Adrian and his family!
Adrian will join Radley College, one of the UK's leading and prestigious independent boarding schools, in September 2023 as a Year 9 student and attend Radley for 5 years of education.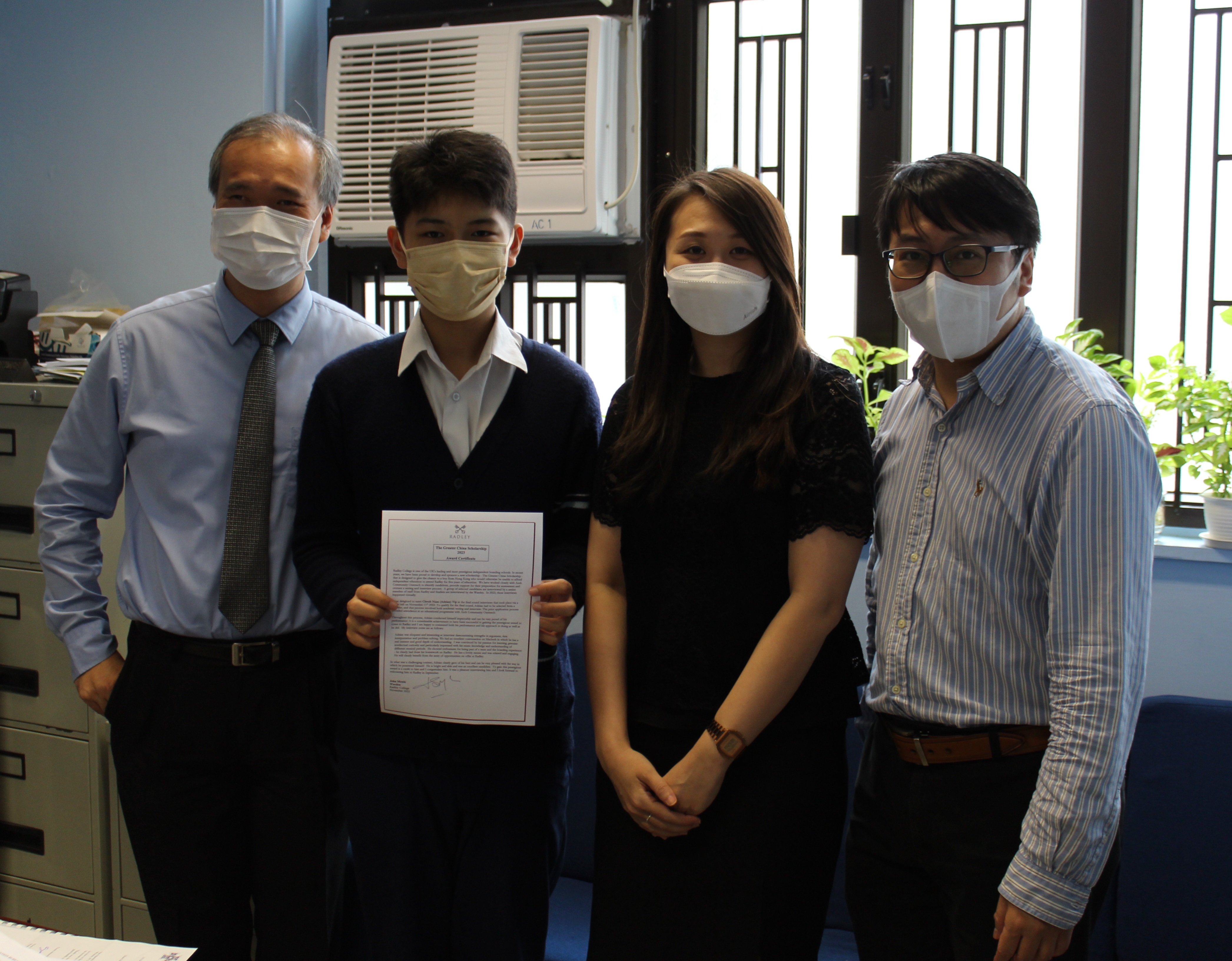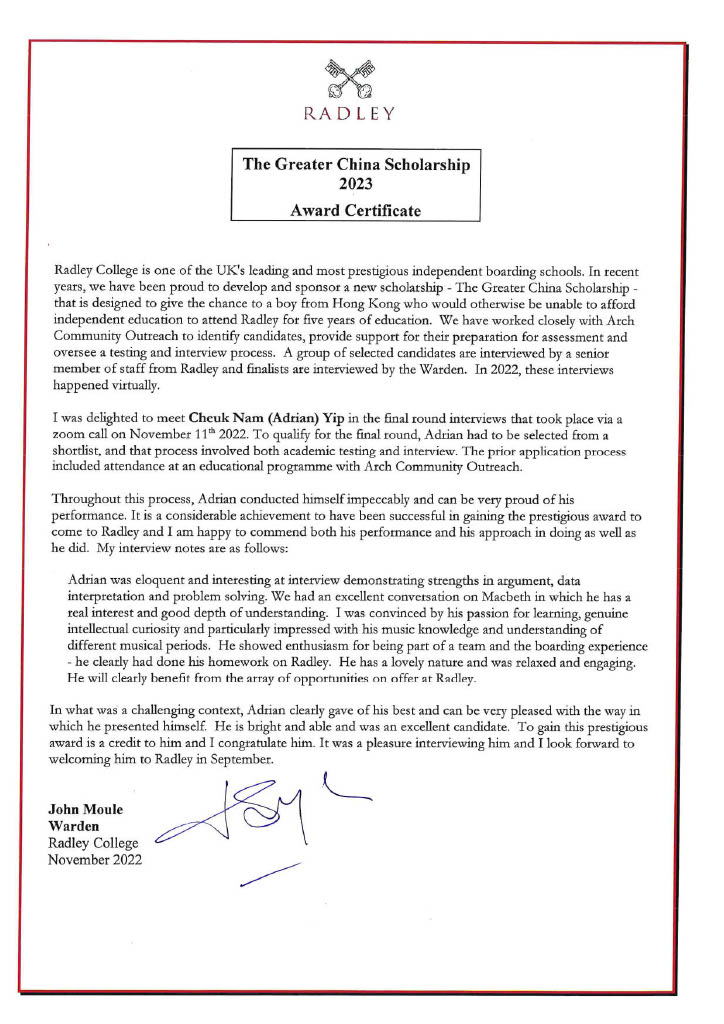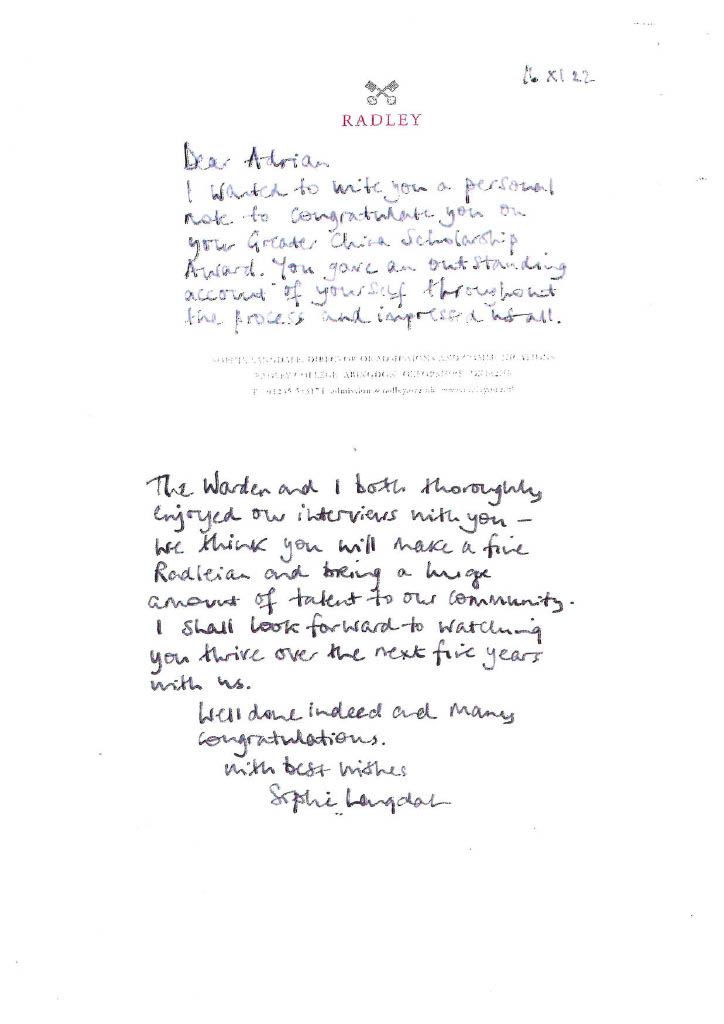 Our alumni, LAM KAI FUNG, KELVIN, won the scholarship in 2021 and he is currently a Year 10 student at Radley College.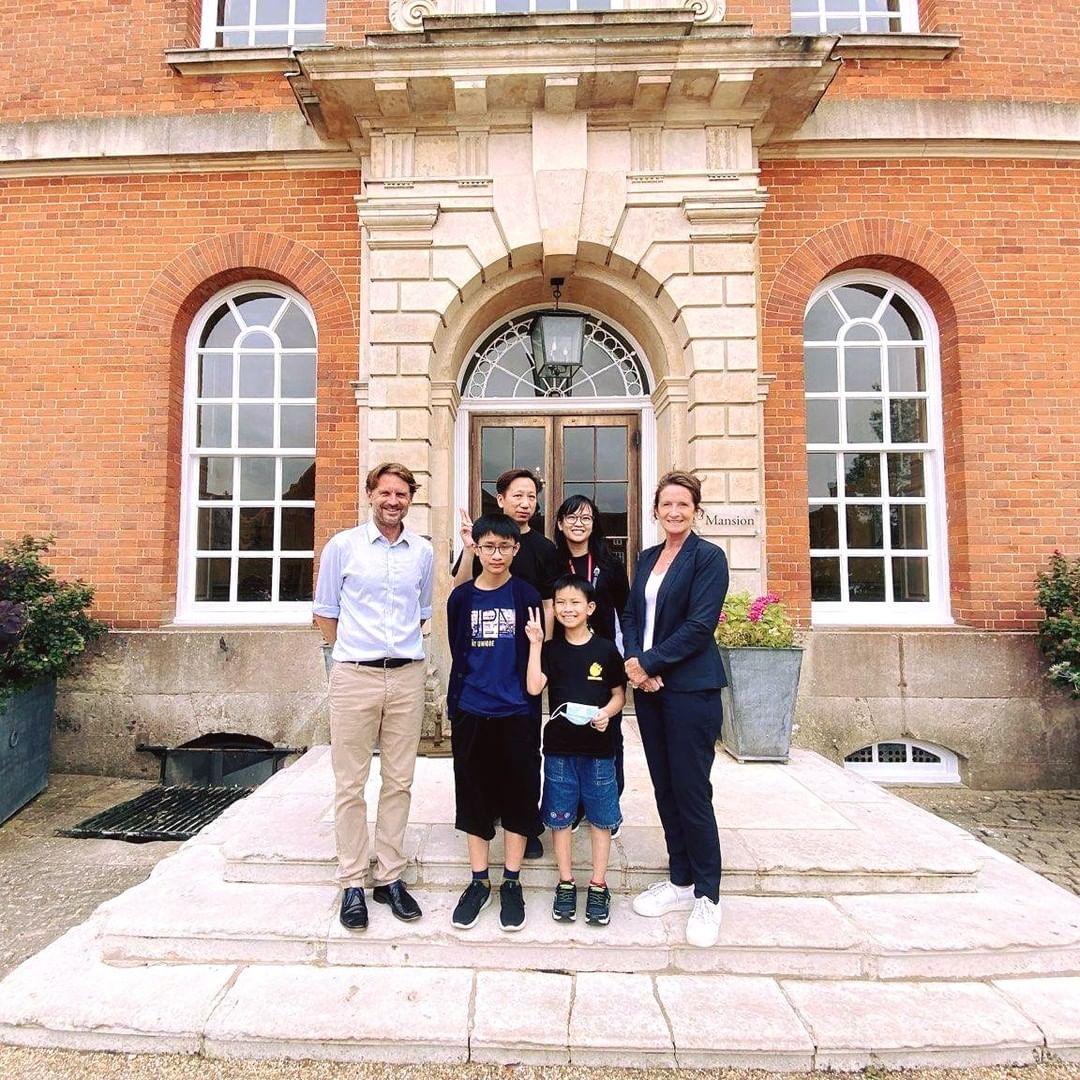 (Source: Instagram @arch.community.outreach)
We would like to extend our heartfelt gratitude to Radley College and ARCH Community Outreach (ACO), the appointed partner of the GCS, for their continued support.
The Radley College - Greater China Scholarship aims to offer boys aged between 13 and 14 from Hong Kong a precious opportunity to pursue 5 years of education at Radley College. For students who are interested, please stay tuned for the details concerning the application to be open in 2023.

Here is a video introducing Radley College:
For more details, please click here for the scholarship and here for Radley College.
Last but not least, we sincerely wish Adrian all the best!